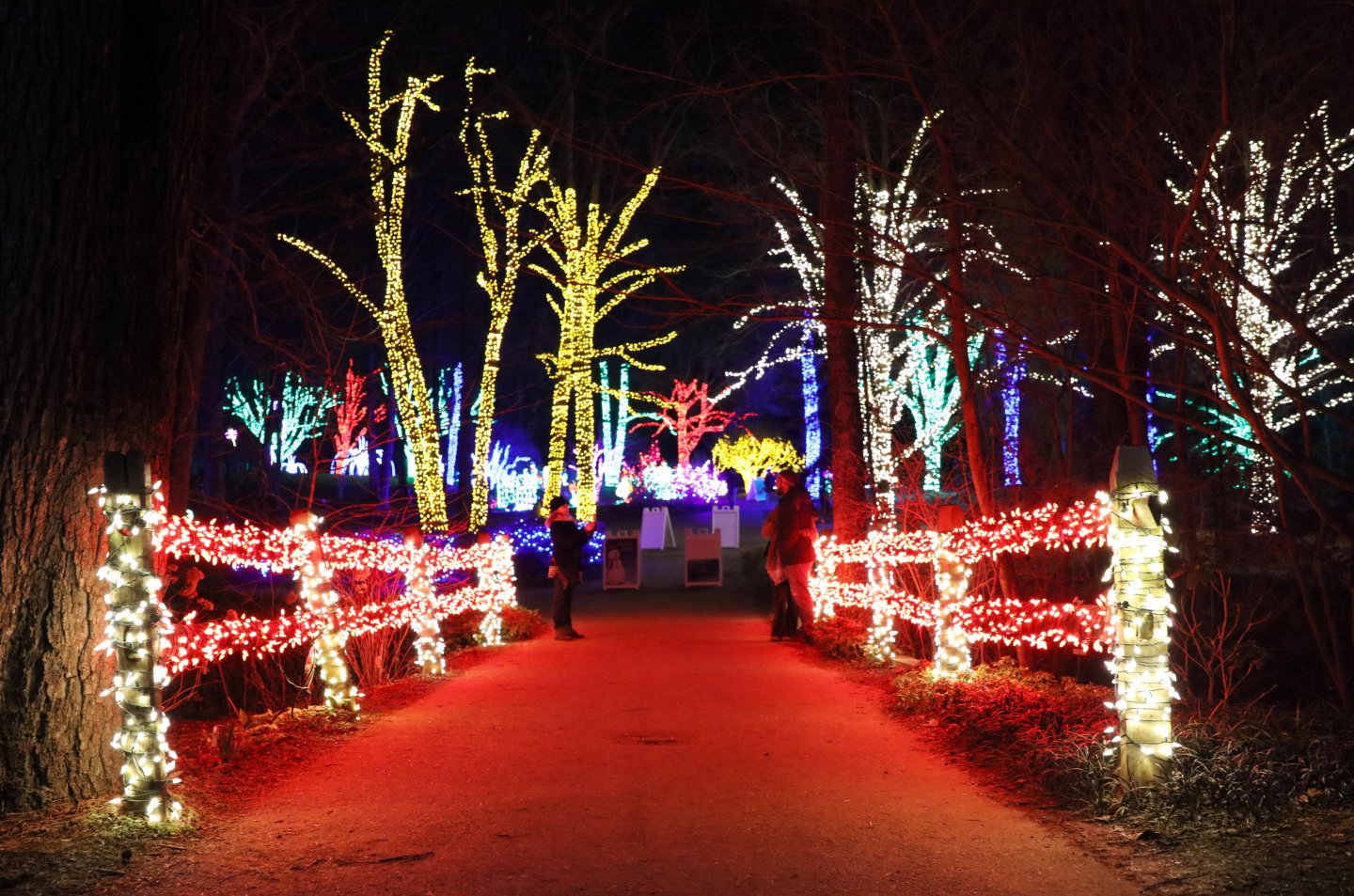 A Regional Favorite: Meadowlark's Winter Walk of Lights
Bring the family to enjoy the magical Winter Walk of lights at Meadowlark Botanical Gardens in Vienna, Virginia. Every year between Thanksgiving until just after New Year's Day, the garden is transformed into a half-mile, animated light show. 
In 2010, Dr. William Orsinger, a long-time member of the Northern Virginia Bonsai Society (NVBS), donated his Bonsai collection to Meadowlark Botanical Gardens (Meadowlark).
In 2017, NVBS began caring for the trees and, in 2018, partnered with Meadowlark in the placement, design, and construction of the Bonsai Pavilion. Donations to build the pavilion were provided by Eric Yoshihashi and Rae
Nuppenau. Members of NVBS loan their trees and provide daily care for all bonsai trees on display. Members of NVBS also serve as docents, explaining the art of Bonsai and answering visitor questions. 
Heritage/History
Outdoor Programs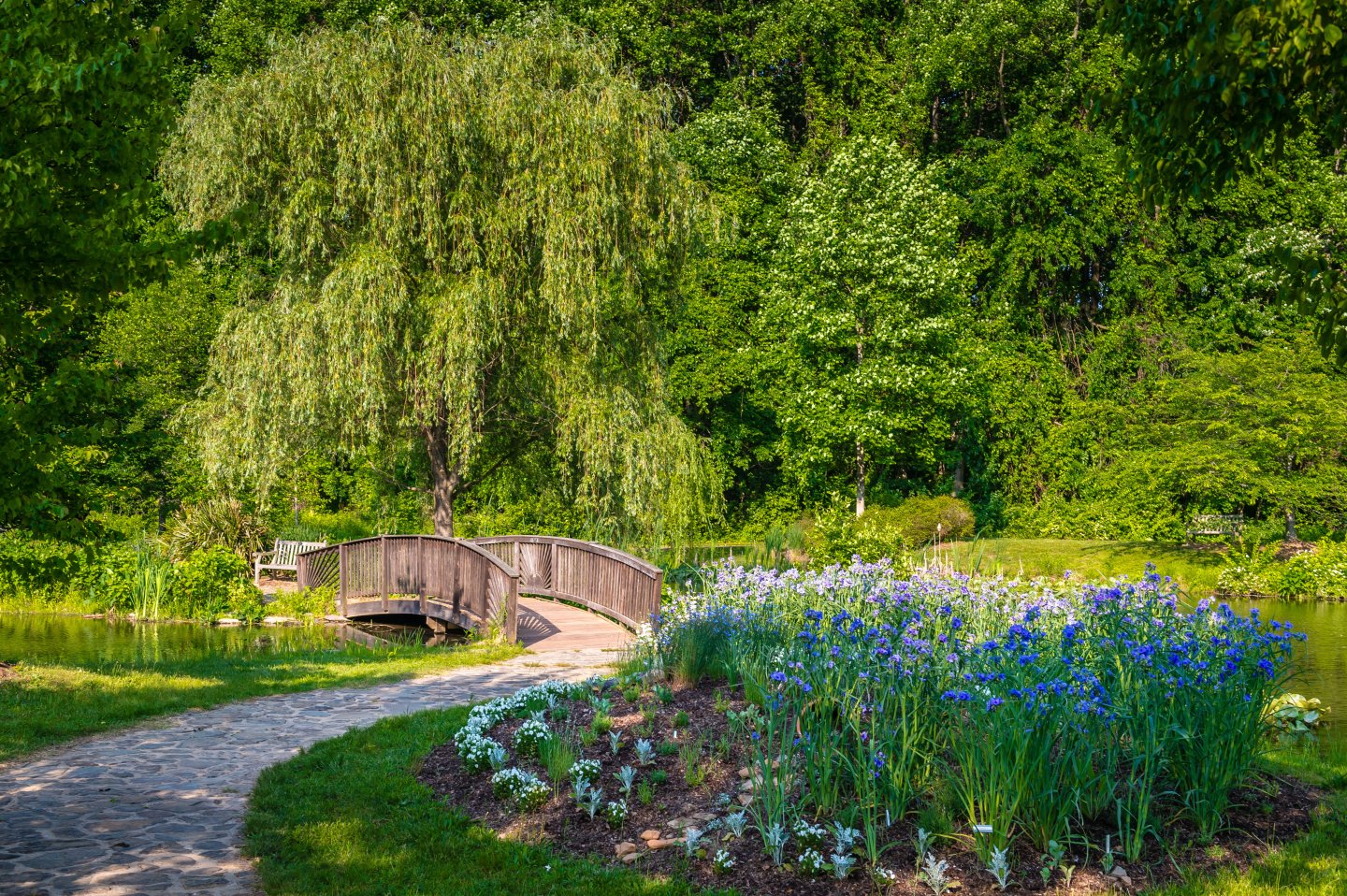 Botanical Gardens
Meadowlark Botanical Gardens in Vienna Virginia, has created three distinct native plant collections in support of the International Agenda for Botanic Gardens in Conservation. The largest of these is the Potomac Valley Collection (PVC).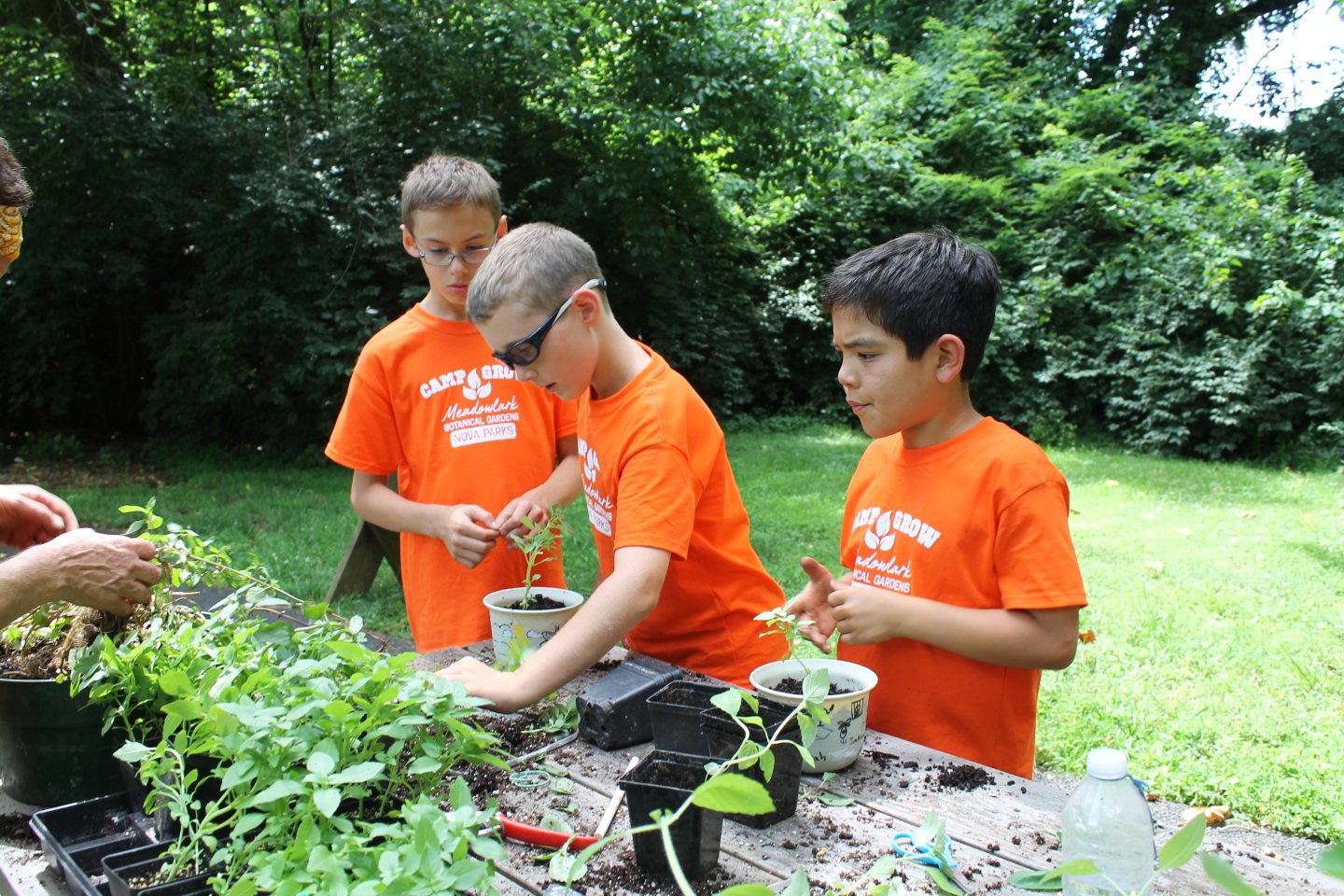 Camp Grow
Camp Grow at Meadowlark Botanical Gardens, in Vienna, VA, invites children to explore nature through hands-on activities, gardening, discovery walks, crafts, music, storytelling, and animal programs.
Family/Play
Outdoor Programs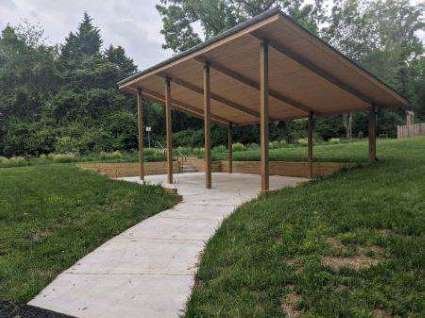 Children's Garden Pavilion
The Children's Garden Pavilion at Meadowlark Botanical Gardens is available to rent for birthday parties and scout group outings and ceremonies for up to 30 guests.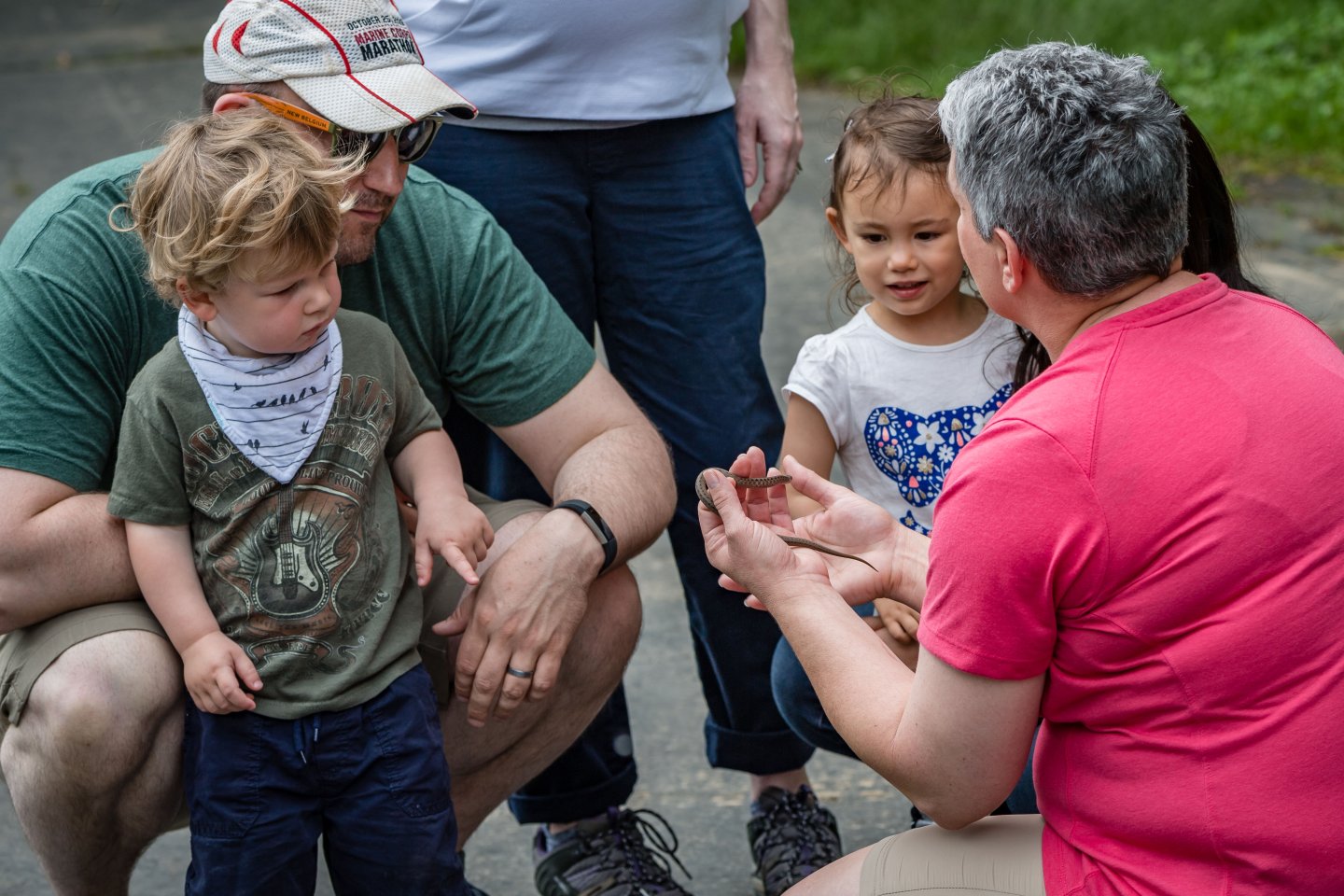 Education and Tours
Tours presenting numerous aspects of the Meadowlark Gardens are available for garden clubs, school field trips, upper level classes, and other groups. Cost varies. Guided tours, field trips, scout visits, and self guided tours can be requested using our group form below:
Settled within Meadowlark Botanical Gardens are three gazebos that serve as perfect locations for a private and intimate wedding ceremony. Each wedding gazebo accommodates varying capacities and are located throughout the garden. Maximum capacities range between 50 to 120 standing guests in and around the gazebos.
Food/Dining
Wedding/Event
The Korean Bell Garden of Meadowlark Botanical Gardens is a beautiful backdrop for any wedding or private event. Created via a joint effort between NOVA Parks and the Korean American Cultural Committee (KACC), this great endeavor began with a proposal in 2007. Since then, the Garden continued to take shape, adding key elements and forever changing the landscape on an otherwise unused hill.
Our newest pavilion is located on one of Meadowlark's beautiful open fields just before you enter the garden. Available for reservations seven days a week, this is the perfect location for a casual celebration or gathering.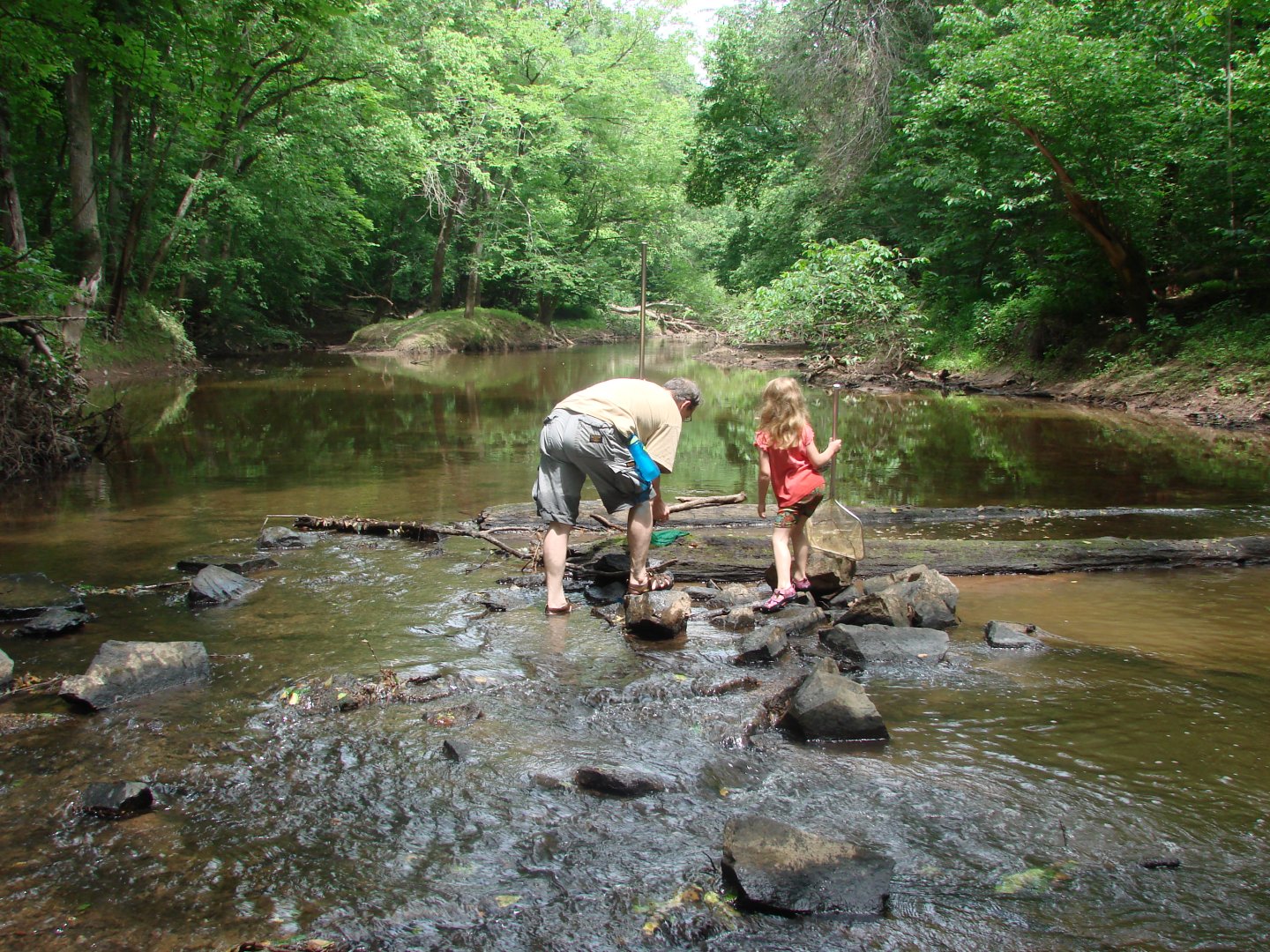 Roving Naturalist Program
NOVA Parks is pleased to offer a nature interpretation program designed to connect the citizens of northern Virginia with the natural world in our parks. Through guided nature walks, hikes, canoe and kayak tours, night explorations, stream and pond studies, and live animal programs, participants gain the opportunity to discover our native flora and fauna in a safe and fun environment. Programs are catered to kids, adults, and anyone interested in the natural world.
Family/Play
Outdoor Programs
Plan your wedding reception or event at the Atrium, a glass-walled event space at Meadowlark Botanical Gardens, in Vienna, Virginia.
Food/Dining
Wedding/Event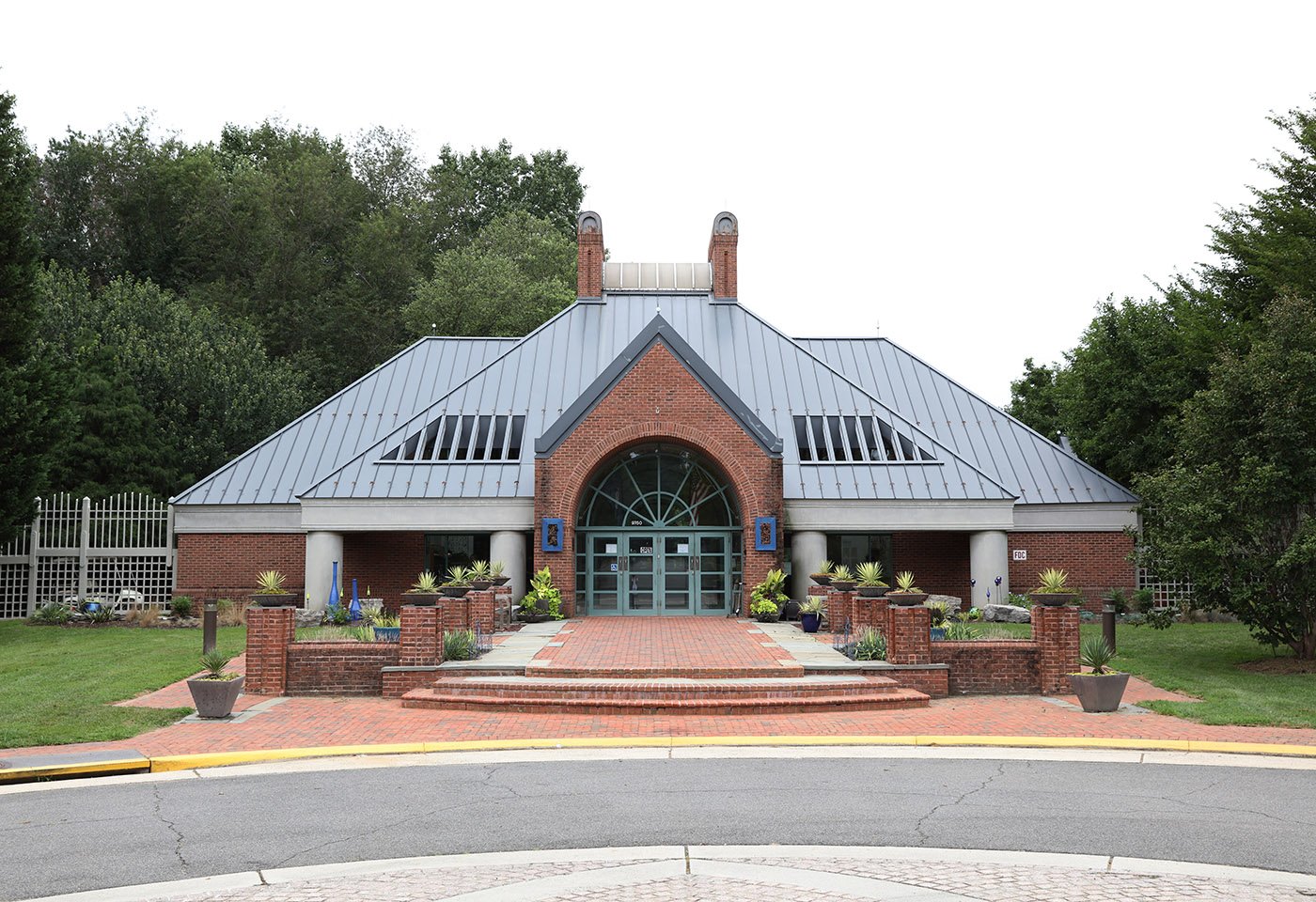 Visitor Center
Opened in 1992, the Meadowlark Visitor Center is a significant architectural landmark in Northern Virginia featuring several aquaria exhibits, an interactive exhibit space focusing on plant diversity, and several interactive computer based exhibits feature rotating topics on the garden collections. The Visitor Center houses a gift shop, restrooms, administrative offices and a library. A large central fireplace is a favorite spot in which to relax and socialize during the winter months. The Visitor's Center is a beautiful location for cocktail events, business meetings, and intimate weddings and receptions for up to 100 guests.
Food/Dining
Wedding/Event