Winter Walk of Lights
Experience Meadowlark Botanical Gardens Transformed by Holiday Lights
Bring your family and friends to be dazzled by the magical Winter Walk of Lights at Meadowlark Botanical Gardens in Vienna, Virginia. 
Meadowlark's Winter Walk of Lights is open nightly Wednesday, November 11, 2020 through Sunday, January 3, 2021 
CURRENT STATUS
Meadowlark's Winter Walk of Lights will open and operate during its normal nighttime hours. We ask that you please consider the following information:
SOCIAL DISTANCING
To protect the health and safety of our employees and guests, we are following Social Distancing Standards recommended by the Center for Disease Control. These standards will be strictly enforced without exception.
SANITATION
In addition to social distancing, we are increasing sanitation practices to keep our guests and employees safe. We are cleaning, counters, credit card keypads, door handles, restrooms, interactive displays and other high-touch surfaces.
We appreciate your patience and understanding as our employees diligently work to provide a safe environment for everyone.
WHAT TO EXPECT WHEN VISITING WINTER WALK OF LIGHTS?
Customers will be asked to maintain a distance of 6 feet at all times. The walk is more than a half-mile long, one-way route- providing an enchanting and safe evening activity. 
Buildings and restrooms will be open, but access may be restricted based on required capacity limits. Portable toilets are also available in the parking lot and the halfway point of the walk.
Masks or face coverings must be worn.
We encourage everyone to purchase tickets online. Walk-up tickets are only available in limited quantities.
For your safety and the safety of our staff and guests, restrooms and high-touch areas will be routinely sanitized.
Opening Hours
2020 Winter Walk of Lights Hours
The show is open nightly.
Wednesday, November 11 – Friday, December 11, 2020    5:30pm-10:00pm
Saturday, December 12- Sunday, January 3, 2021    5:00pm- 10:00pm
The last admission is at 9:15 pm.
Timed Tickets are Required.
Safety is Our Priority
We are working hard to ensure the safest experience for you.  Please be advised of the changes for 2020 prior to your visit.
Upon arrival at Winter Walk of Lights ….
Please purchase your tickets online in advance for a no-touch entry option.  A limited number of at the door tickets are available for sale at Meadowlark.
Please remain in your vehicle until your ticket time or until the outside line subsides to allow you to wait safely on the sidewalk for entry.  Please practice social distancing when waiting in line.
Masks are required in all areas.  Masks may be removed temporarily when eating or drinking.
Guests will not be allowed to congregate outside the entrance, inside the Visitor Center, or throughout Winter Walk. We encourage you that if you are meeting others that you coordinate a meeting point in the grass areas near the parking lot and do not join the line to enter until all guests in your party arrive.
In order to speed entry, please have your tickets pulled up on your device with your brightness maximized.  If you have paper tickets, please have all scannable areas available for the ticket attendant.
We apologize, but we will not have fire pits at the show.
Staff will be regularly disinfecting common touchpoints, concessions areas, and restrooms.
Retail will be available for purchase.  Please do not touch the items unless you are planning to purchase them.
Concessions will be available for sale nightly. 
Features & Attractions
About the 2020 show ...
Winter Walk of Lights is illuminating the gardens for the 9th year and serves as many as 75,000 to 80,000 visitors each year.
Tickets are on sale now. BUY TICKETS
The lowest ticket prices can be found HERE. Online tickets are sold with specific entrance times so that the flow of visitors can be better managed and to provide ample (free) parking and the most magical experience!  For weekends, holidays, and the last two weeks in December, it is advantageous to purchase tickets online well in advance to guarantee your admission.  Some entrance times (especially early evenings) and entire nights may sell out both online and on-site at Meadowlark. The Winter Walk of Lights is self-guided with a designated, one-way asphalt trail.  Guests may move along the pathways at their own pace.
SNOWFLAKE SHOPPE & GARDEN GIFT SHOP
Sparkle with festive light-up gifts and more!
Be sure to check out our variety of light-up items, souvenir ornaments and more!  
THE SNACK SHOP
Hungry?  Looking to Warm Up?  Stop by the SNACK SHOP. Offering a variety of fireside favorites, the Snacks Shop accepts cash, VISA, AMEX and MasterCard. Warm-up with hot chocolate, coffee, and hot cider and sweet treats!
SPECIAL EVENTS & ACTIVITIES
Visit Meadowlark's events page for details. 
FIRST RESPONDERS, TEACHER AND MILITARY APPRECIATION NIGHTS
As a special thank you, these professionals will receive free admission with one paying guest on their appreciation nights. Check out these and other specials on our events page.
SPIRIT COUPONS MAKE FUNDRAISING EASY AND FUN 
Instead of one spirit night, the Spirit Coupons Fundraiser program gives your organization 17 special nights to use its unique coupon code to receive $2 off each ticket purchased online.  Your organization will earn $1 for each ticket sold online using your unique coupon code.  We provide artwork for your own promotional flyer and photos and post ideas for your Facebook or website so that promoting your fundraiser is easy! 
In order to ensure your Winter Walk of Lights experience, please purchase your tickets online prior to your visit. Tickets are not available at the door on peak nights and during special events.
Please note: All tickets are final sale and are not refundable.  Tickets may be transferred to a different date/time prior to the entry time of the ticket.  The availability of tickets for another date and time is not guaranteed.  
To transfer a ticket to another date and/or time, customers should go to their tickets at Eventbrite.com and select the order to be changed.  
EDIT/TRANSFER will be to the right.  
Click on TRANSFER and follow the prompts to select a new date (event) and time.  
This has to be done separately for each ticket.  The ticket cannot be transferred after the ticket's entry time. Transferring ticket dates and times is not available through the Eventbrite app.
Events
Bring your family and friends to be dazzled by the magical Winter Walk of Lights at Meadowlark Botanical Gardens in Vienna, Virginia.
5:30pm to 9:30pm
Camps & Programs Guide
Kids & Family
Event Details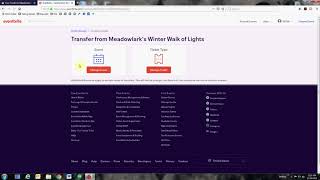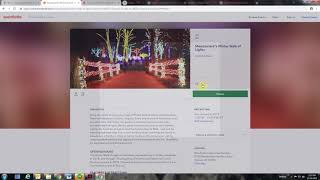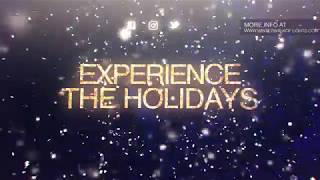 Contact
9750 Meadowlark Gardens Court
Vienna, VA 22182
United States
T 703-255-3631
E meadowlark@nvrpa.org

Winter Walk Manager: Jules Maloney
Connect With Us
1