Cabins & Cottages
Deluxe overnight accommodations at Pohick Bay, Algonkian & Bull Run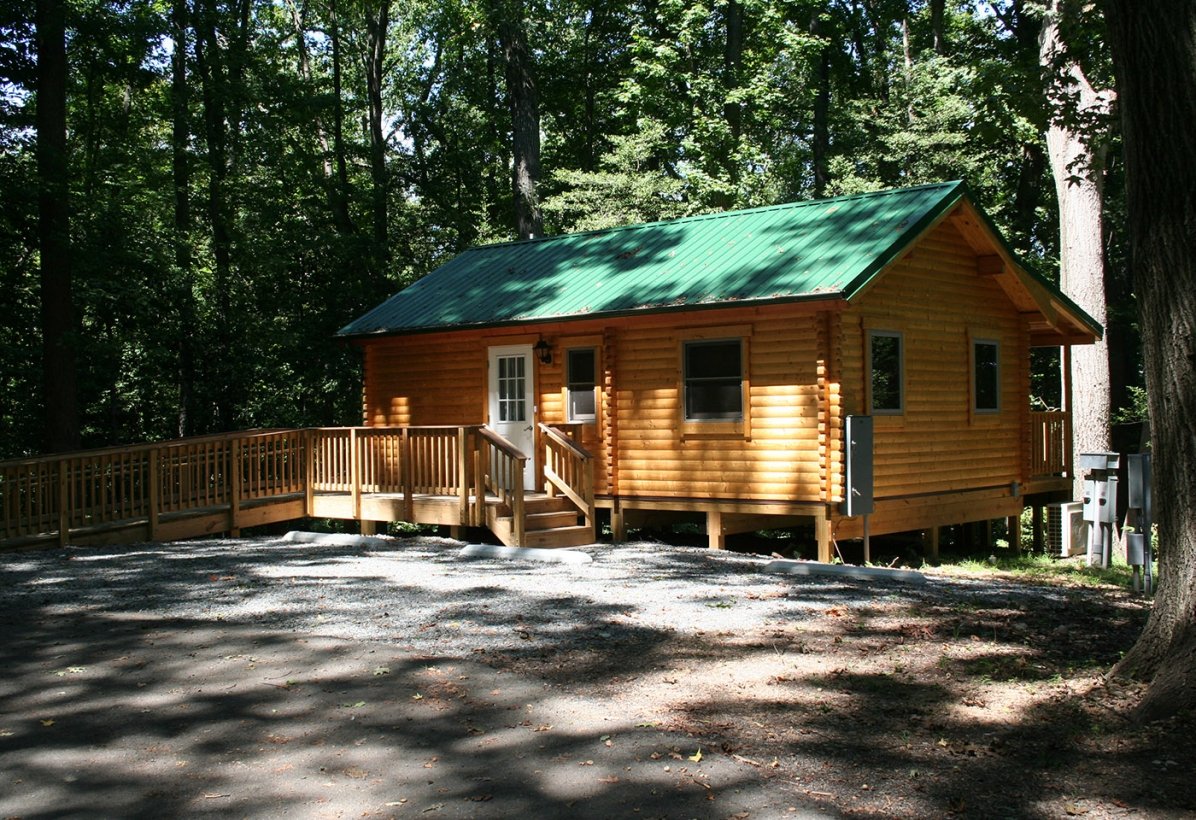 CURRENT STATUS:
Cabins, cottages and camping at Bull Run, Pohick Bay and Algonkian Regional Parks are open.  Reservations are now open.  
NOVA Parks offers a variety of accommodations that provide a wonderful outdoor experience without the full commitment of tent camping. Offerings include rustic cabins, available at Pohick Bay Regional Park in Lorton and Bull Run Regional Park in Centreville and deluxe cabins at Pohick Bay. Looking for an even more comfortable experience? Book a weekend at a riverfront cottage at Algonkian Regional Park, with amenities like decks, grills and hottubs.  Explore the parks by day and return to a warm, convenient bed by night. 
CAMPING PROMOTIONS
Check out our great promotions before you book! We offer a variety of great specials for every camper - use the button below to start saving today!
Bull Run Regional Park has 9 rustic cabins available year round for a more comfortable camping experience. The rustic cabins offer electricity, air conditioning/heat and two rooms. The backroom has a double bed and a set of bunk beds. The front room...
Pohick Bay offers deluxe and rustic cabins. Each rustic cabin has electricity, ac/heat, small refrigerator and two rooms.
Algonkian's riverfront cottages are perfect for families staying in the area, golfers making the rounds of the local courses, business groups hosted at The Woodlands or wedding guests who don't want a long drive after the reception. Cottages range in size from 2 Bedrooms to 5 Bedrooms, accommodating up to 10 guests. These beautiful facilities offer all the amenities of home with fully furnished rooms, private kitchens, private parking, scenic decks, and a delightful view of the Potomac River. Four bedroom deluxe models include additional comforts such as hot tubs.