Ice & Lights
Experience the winter wonderland at Cameron Run!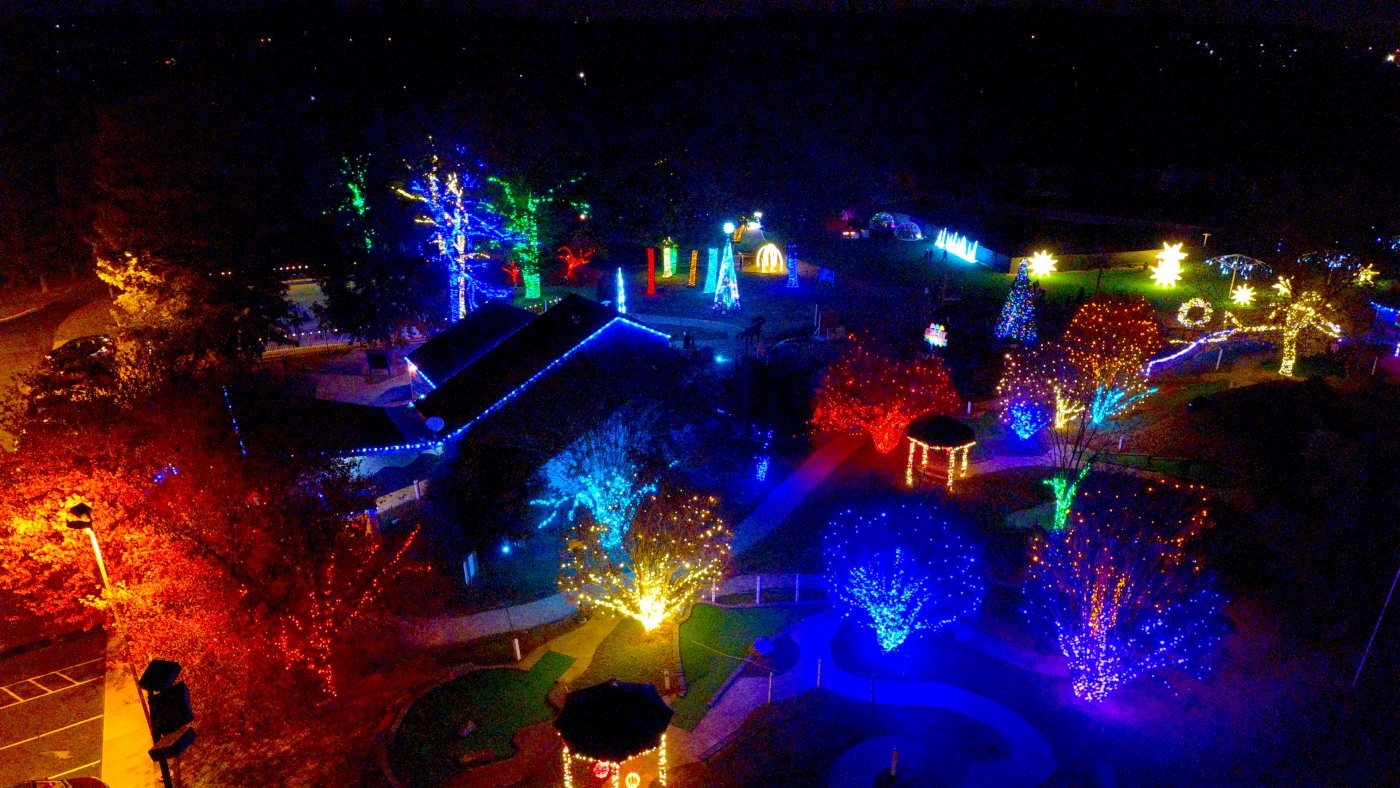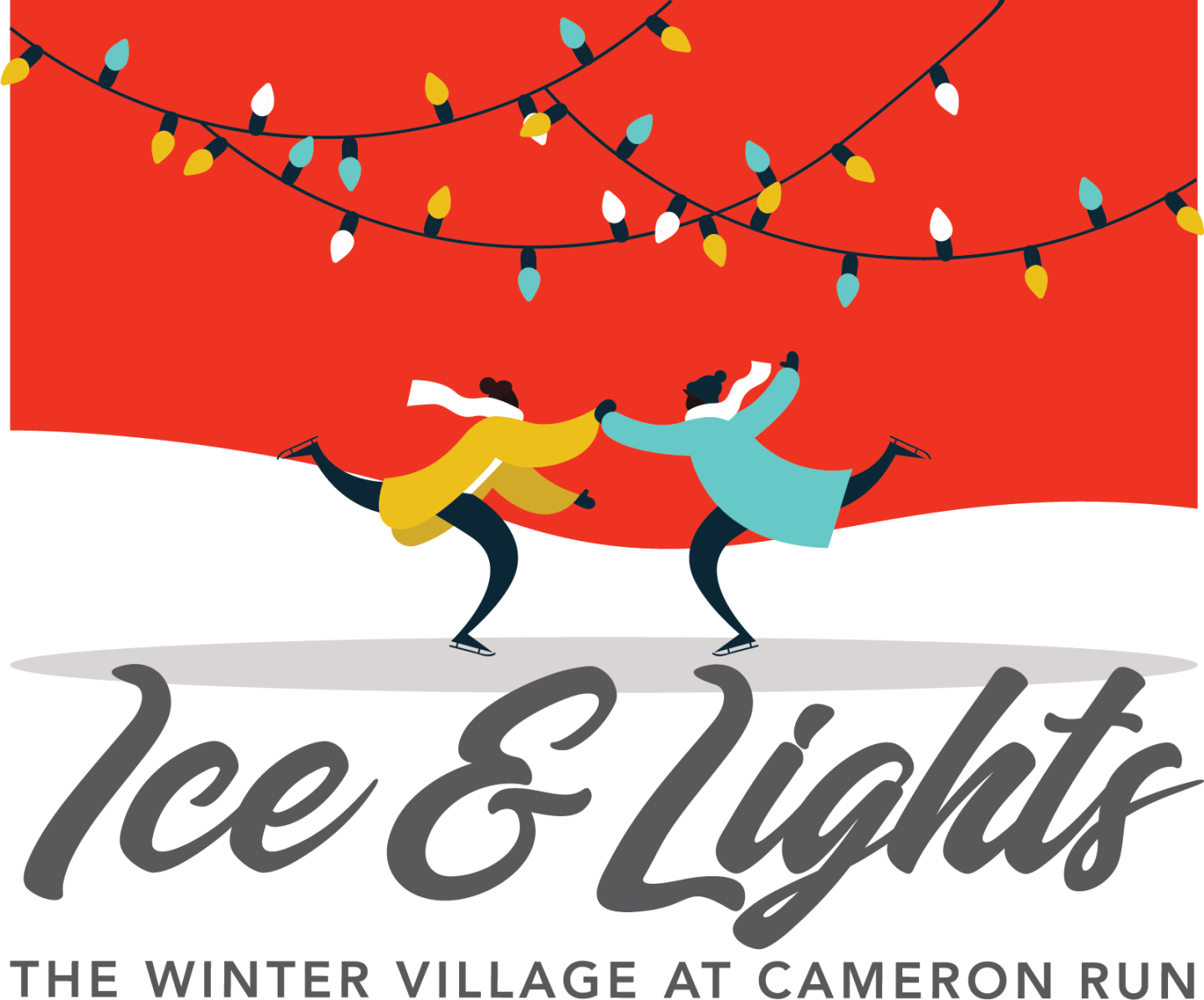 NOVA Parks is proud to bring back our newest winter event, Ice and Lights--The Winter Village at Cameron Run. 
Opening Hours
2021 DATES & HOURS
November 19, 2021 - January 2, 2022 - 5:00 p.m. to 10 p.m.
January 8 - February 27 (Saturday, Sunday, Holidays) skating only - 11 a.m. to 5 p.m.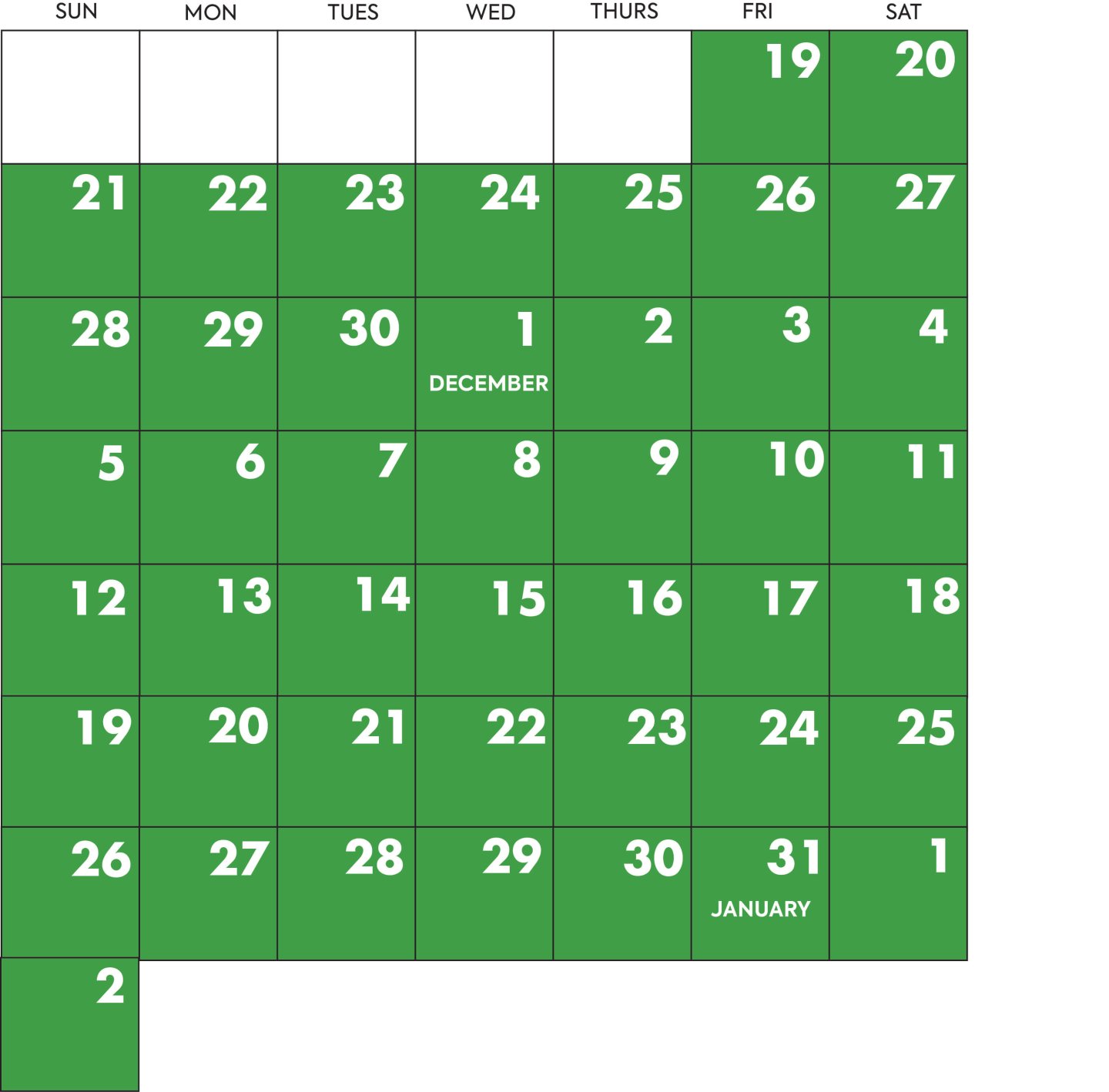 Fees
November 19, 2021 - January 2, 2022
Village Admission
$9.19*

Available online and at the door (price reflects online & at the door fees)
 

Village Admission- children under age 2

Free

No ticket required

Village Admission with Skating (includes 1-hour skating and skate rental.)
$22.03*
Available ONLINE ONLY--no skate tickets will be available at the door.
All skaters, regardless of age, must pay to skate.
*Price reflects online fees
January 8- February 27, 2022
Ice Skating (includes 1-hour skating and skate rental)
$14.07*
Available ONLINE ONLY--no skate tickets will be available at the door.
Price reflects online fees
Features & Attractions
About the 2021 Show…
NOVA Parks is working hard to ensure the safest experience for you.
All ice skating tickets must be purchased online in order to provide a great skate experience . Click here to purchase your village and skating tickets.
Skating ticket sales have been significantly reduced in order to provide a safe experience on the ice. Please be advised that spectators will be limited in the ice rink area. ONLY children under the age of 12 may have ONE chaperone in the ice rink are--benches are provided for putting on and removing skates only. All skate sessions include FREE skate rentals. There is no discount if you bring your own skates this year.
Skate sessions are limited to one hour, starting with your ticket time. All skaters will receive a colored sticker that signifies their skate time. At the end of the hour, the ice will be cleared, rental skates must be returned in order to complete cleaning procedures, and cleaning and resurfacing procedures will begin for the ice rink.
Upon Arrival at Ice & Lights:
Please purchase your tickets in advance for a no-touch entry option. 
Please remain in your vehicle until your ticket time or until the outside line subsides to allow you to wait safely on the sidewalk for entry. Please practice social distancing when waiting in line.
If you are skating, we encourage you to arrive 15 minutes prior to your ticket time (times may be longer on peak nights--December 10-30) to allow time to enter the show, get your skates, and be ready to enter the ice on time to get the full value of your 1 hour skate time.
Please avoid congregating outside the entrance or throughout the show. We encourage you that if you are meeting others that you coordinate a meeting point in the parking lot and do not enter until all guests in your party arrive.
In order to speed entry, please have your tickets pulled up on your device with your brightness maximized. If you have paper tickets, please have all the scannable areas available for the ticket attendant.
Please be sure to use hand sanitizer after touching any photo ops. Staff will be regularly disinfecting common touchpoints, concession areas, and restrooms.
Retail will be available for purchase at admissions and concessions. A retail kiosk will be available on prime nights and weekends.
Concessions will be available. Be sure to bundle up so you can enjoy Dippin' Dots, too!!
PHOTO OPS
One of the unique features of Ice & Lights are the photo ops! Take a pic, post to social media (be sure to tag us @IceAndLights or #iceandlightscameron) and keep those memories! Please do not climb on or touch the displays or walk into roped off areas--this is for your safety. Photo ops and Village displays for 2021 include:
NEW- Giant Holiday Light Bulbs

NEW- Narwal and iceberg

NEW- Mermaid Family Photo Op

Design Stars

Reindeer Family

Ice Skaters

LOVE Letters

Giant Wreath

20 Foot Walk Thru Tree

Polar Bears

3D Sleigh

Sing To Me Interactive Tree

Penguins

Interactive Orb Field

EVEN MORE--Color Changing Trees

Elf Scavenger Hunt

Dippin' Dots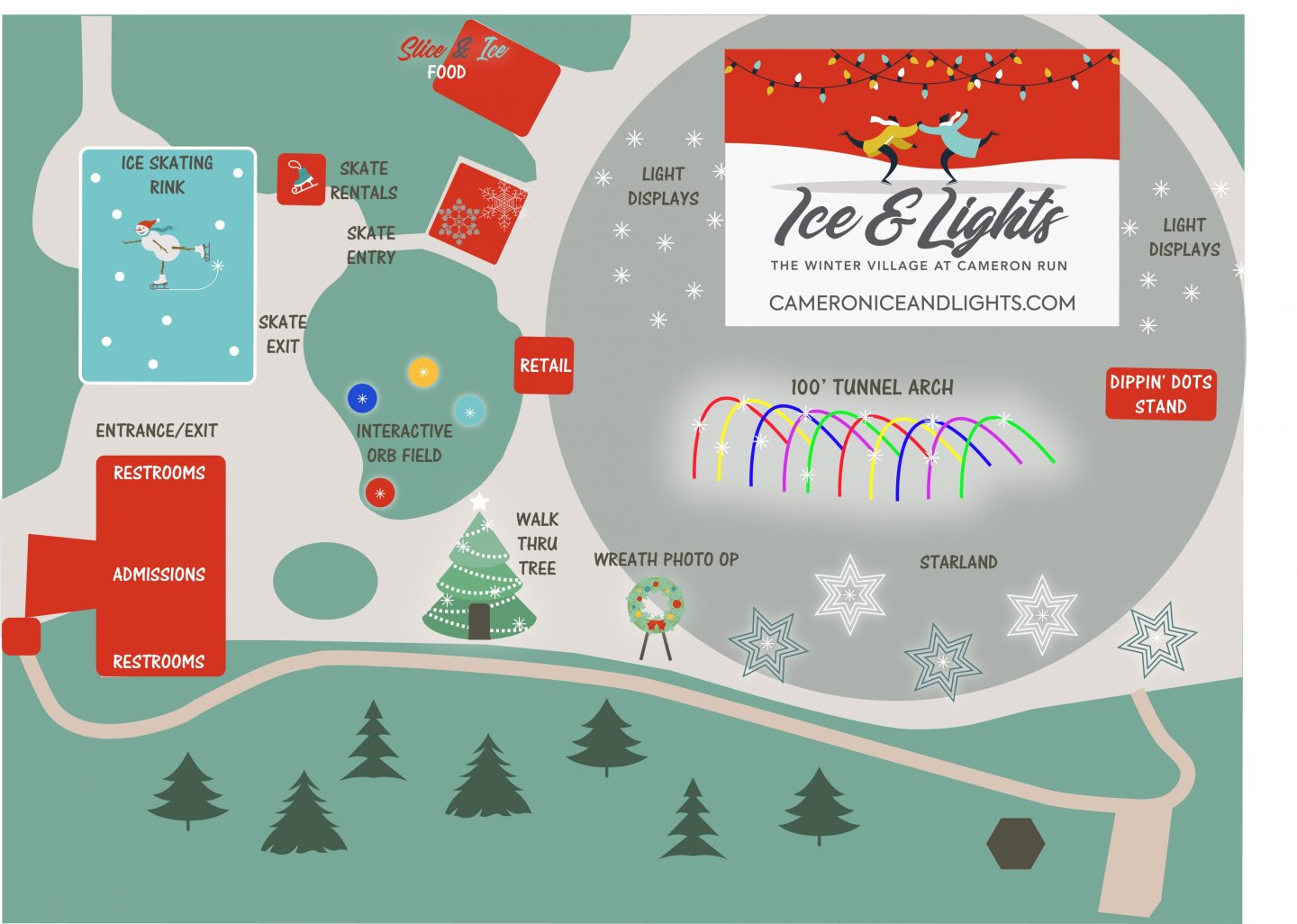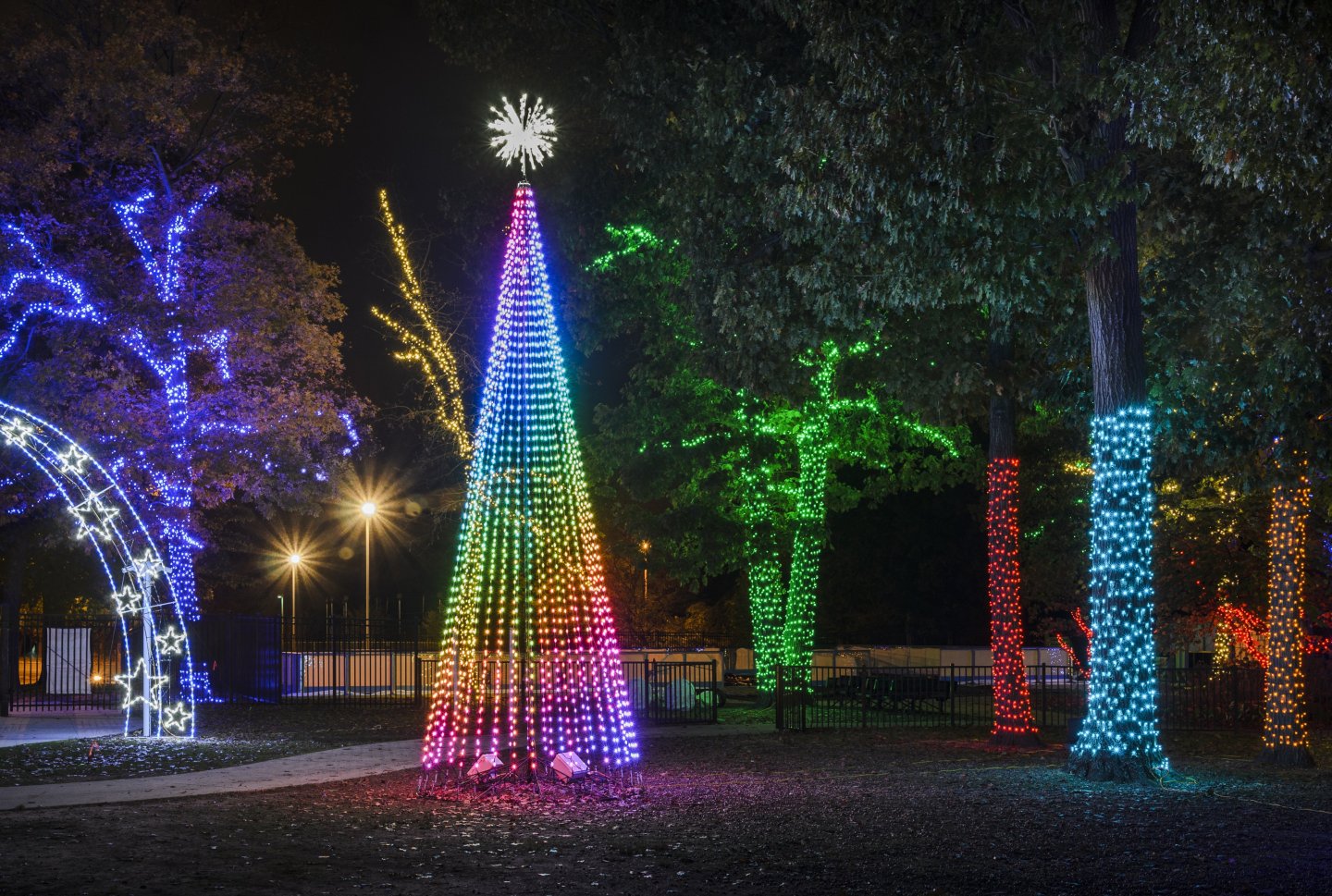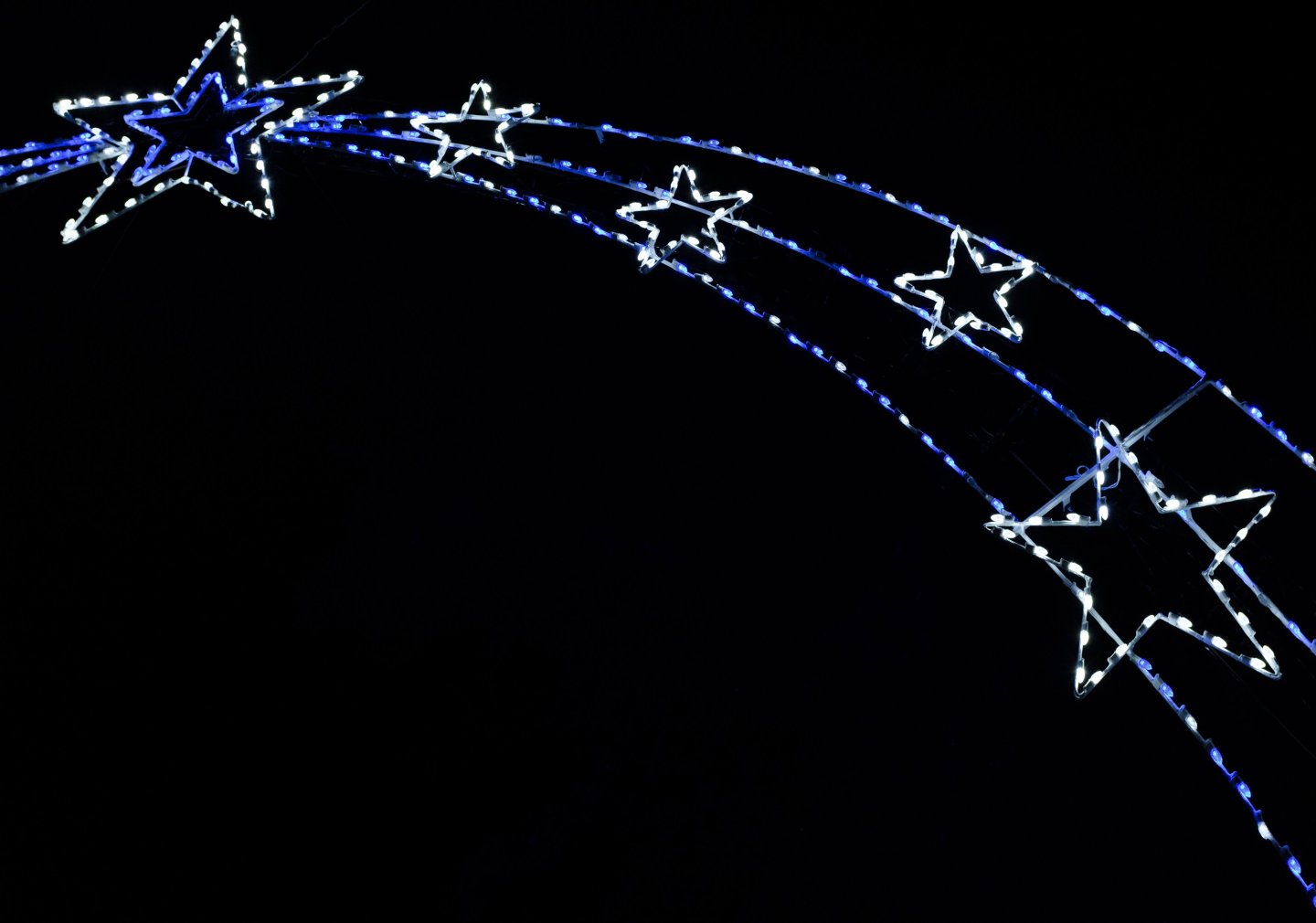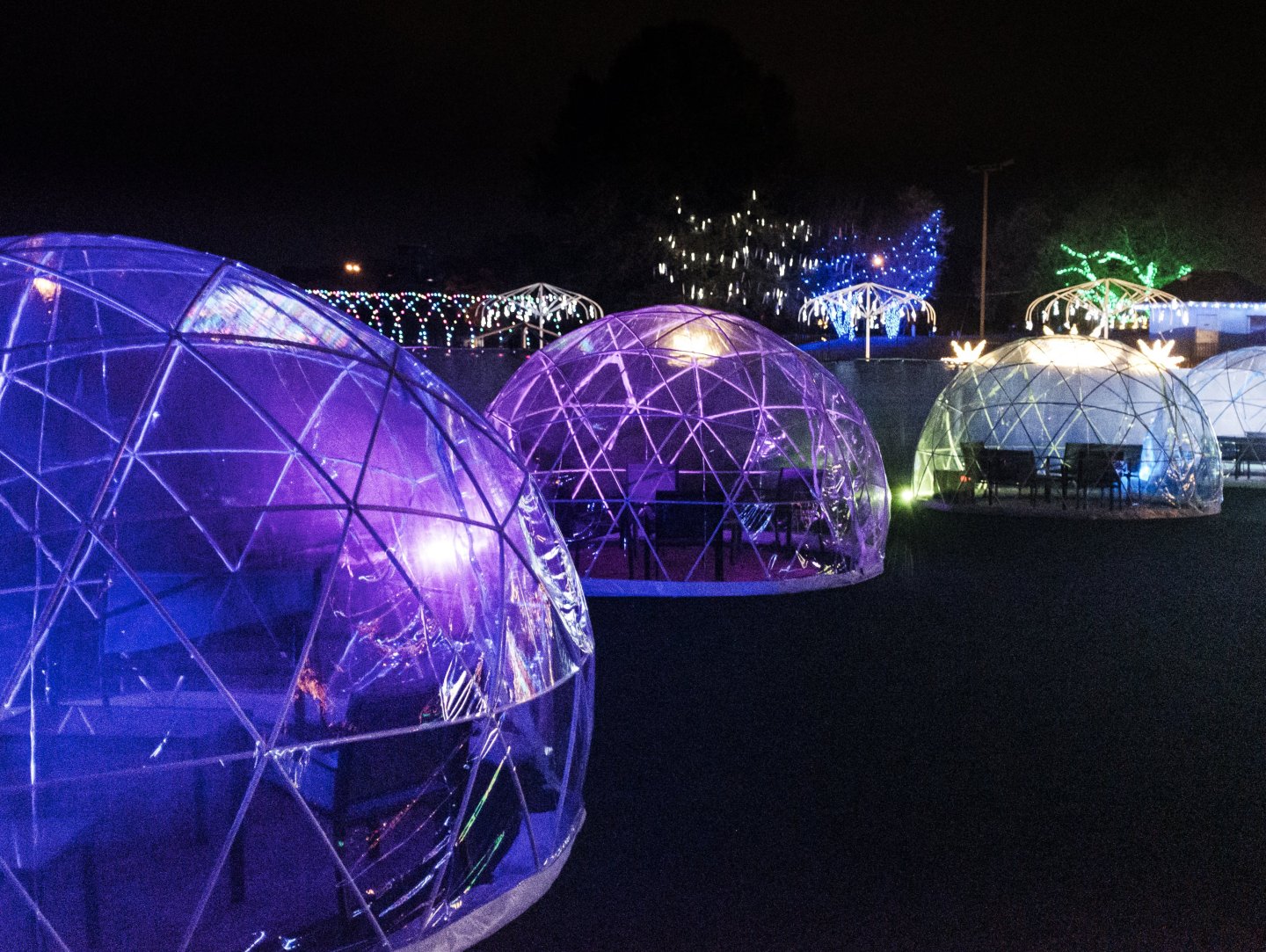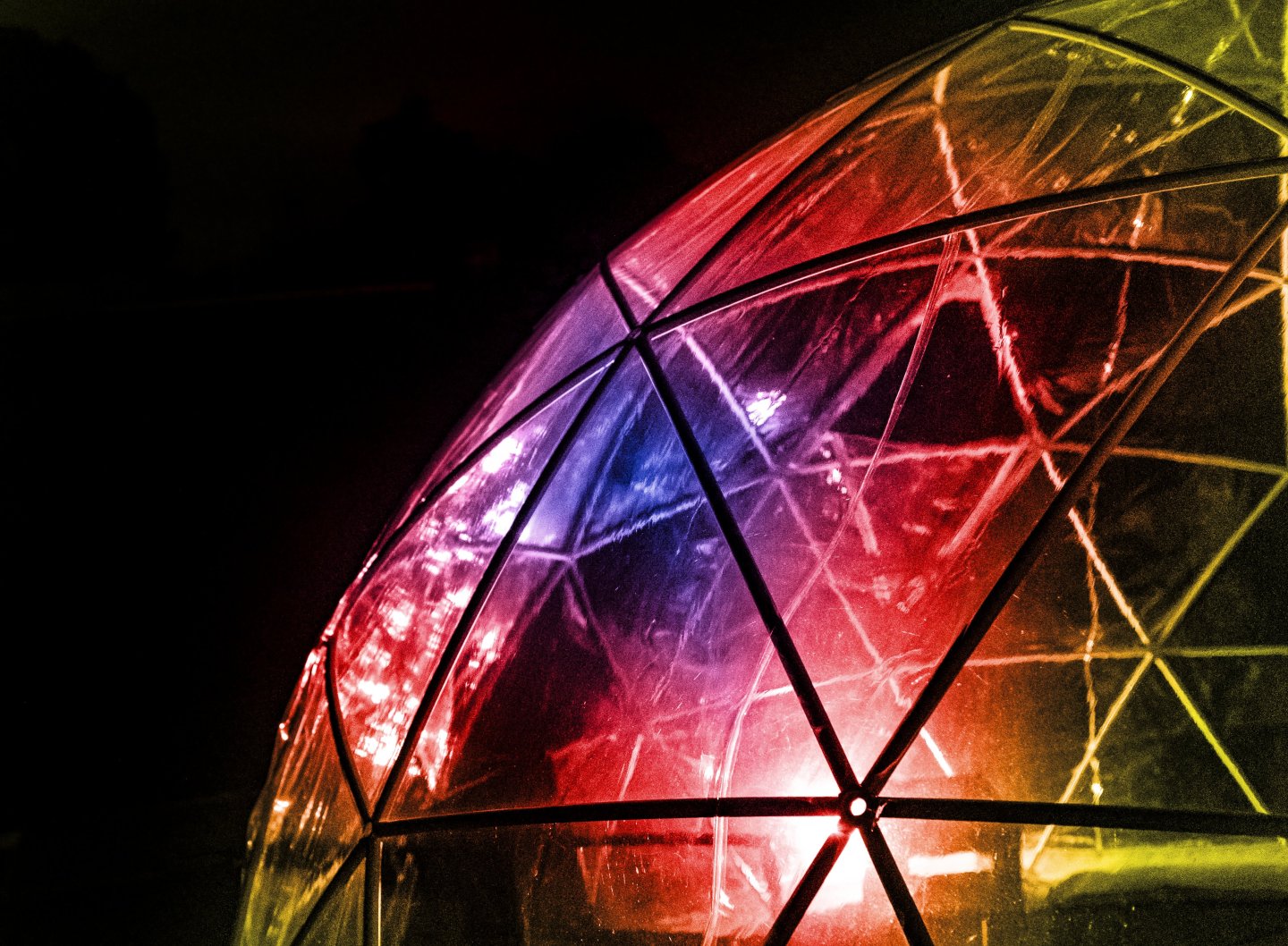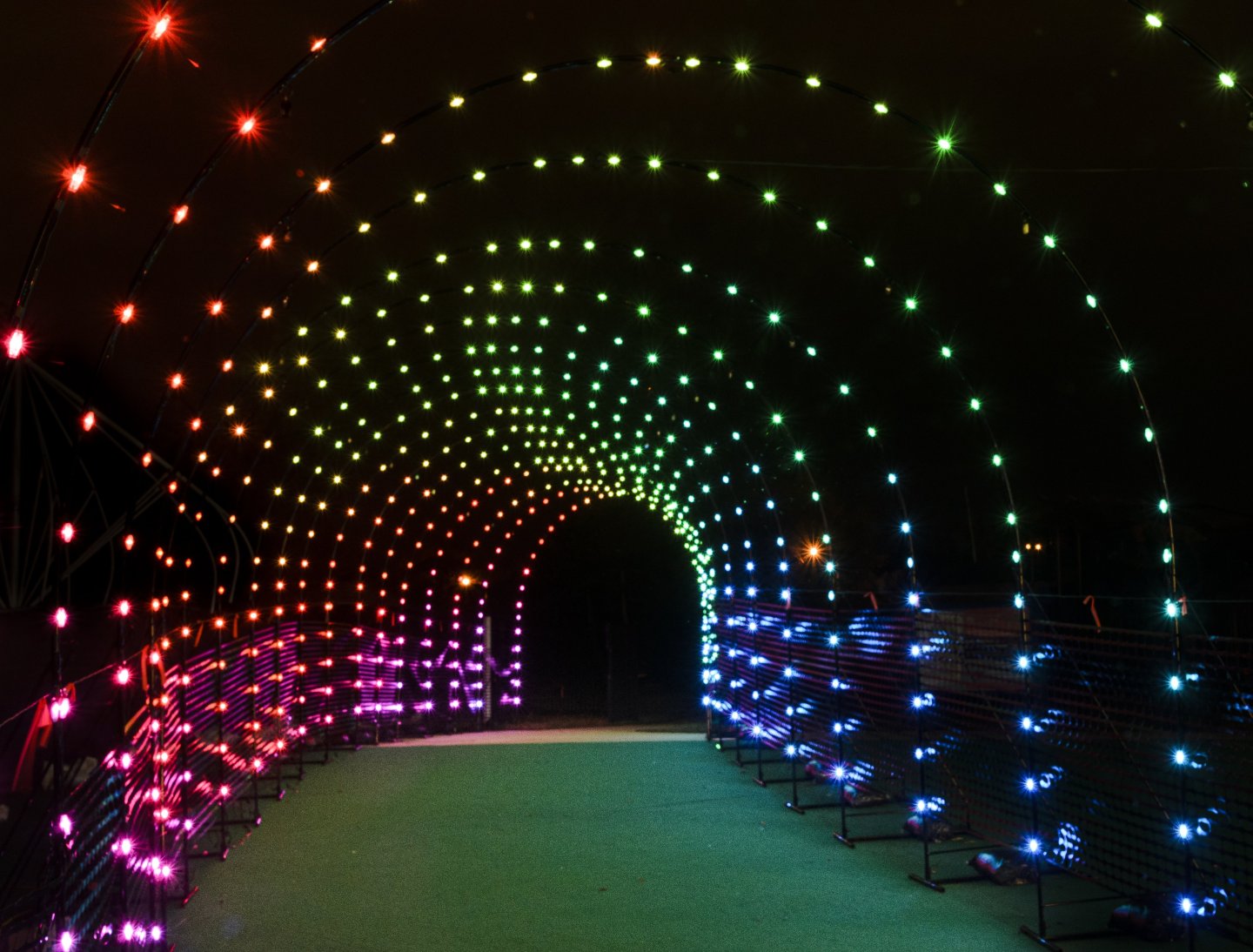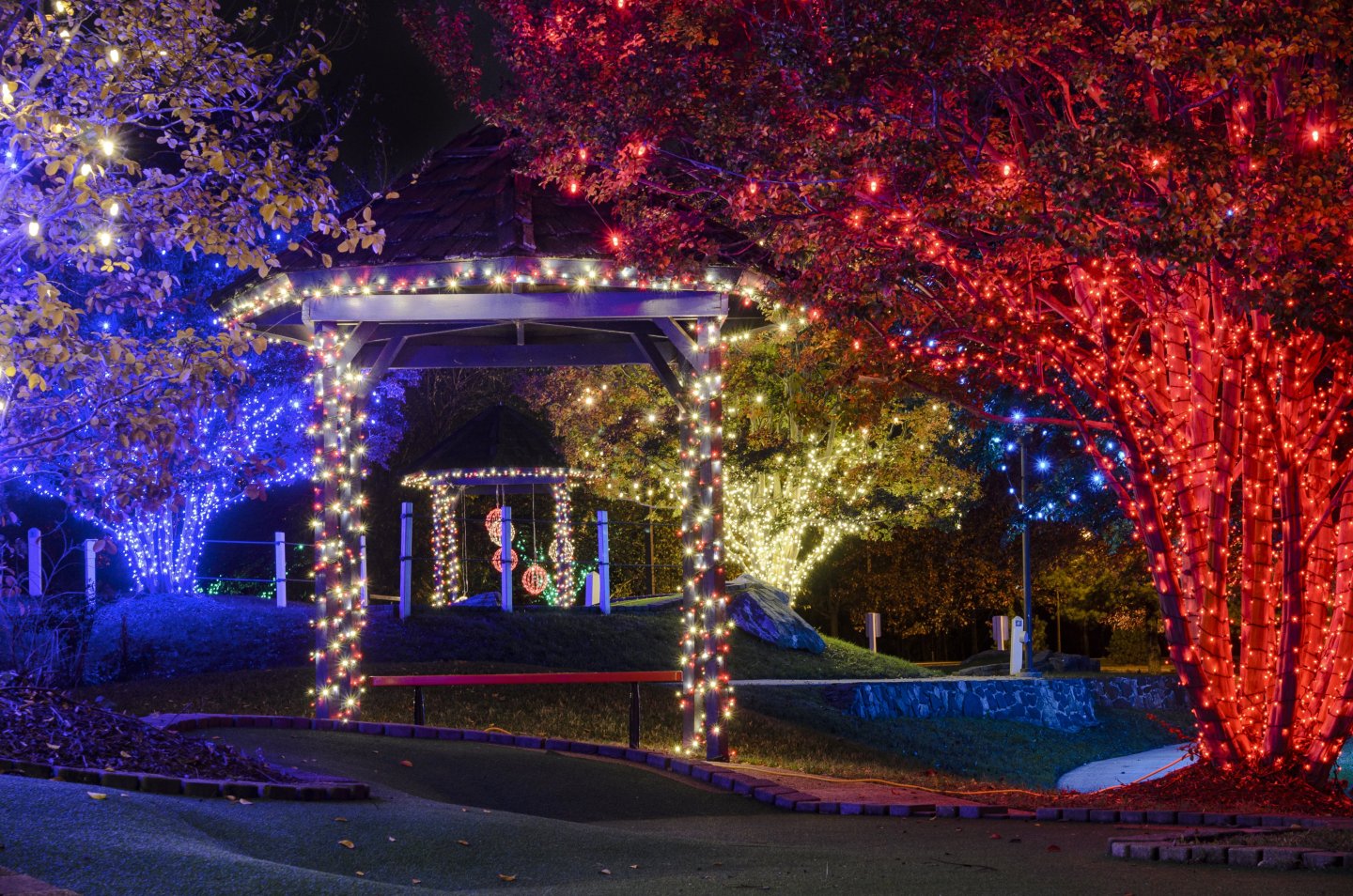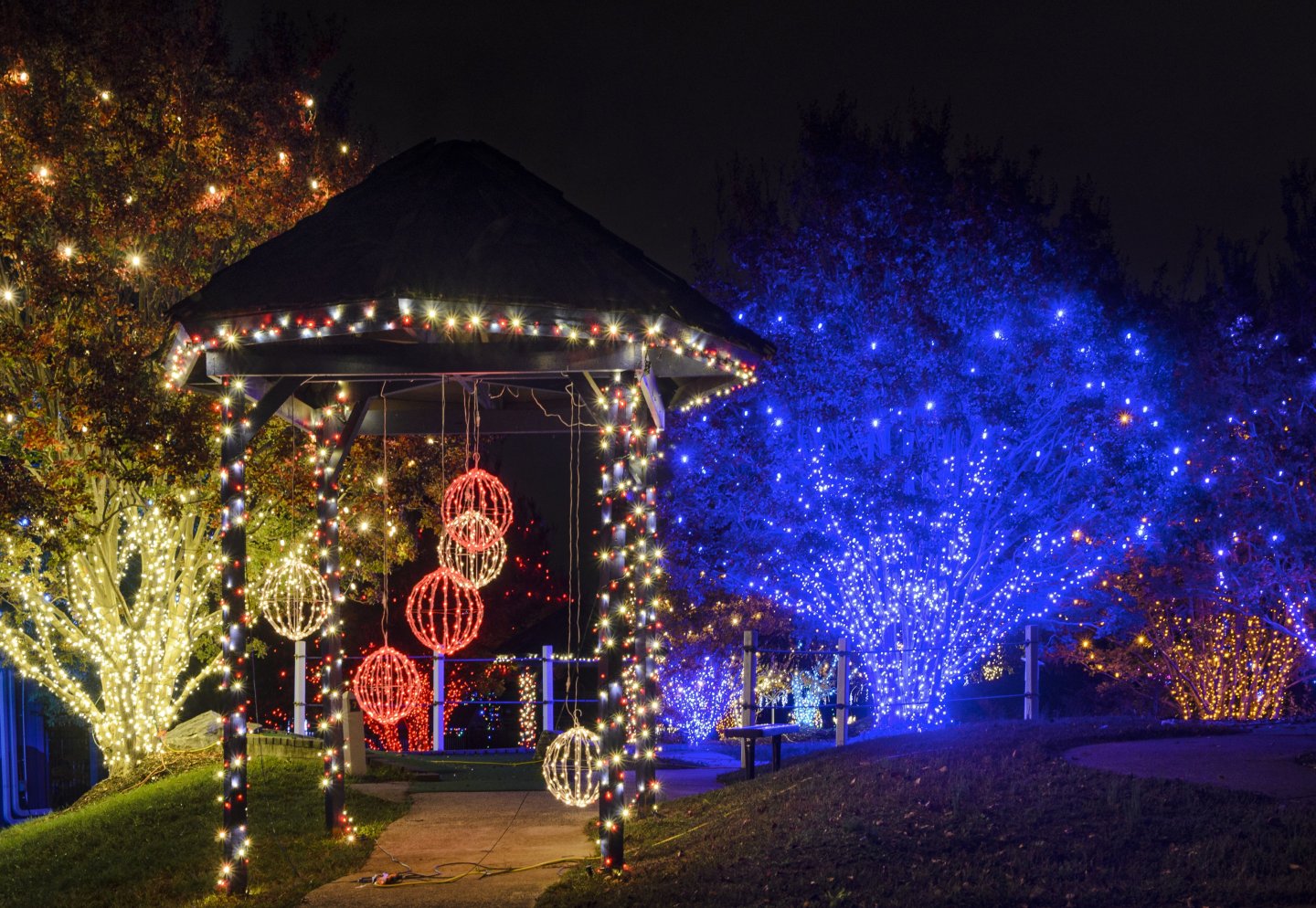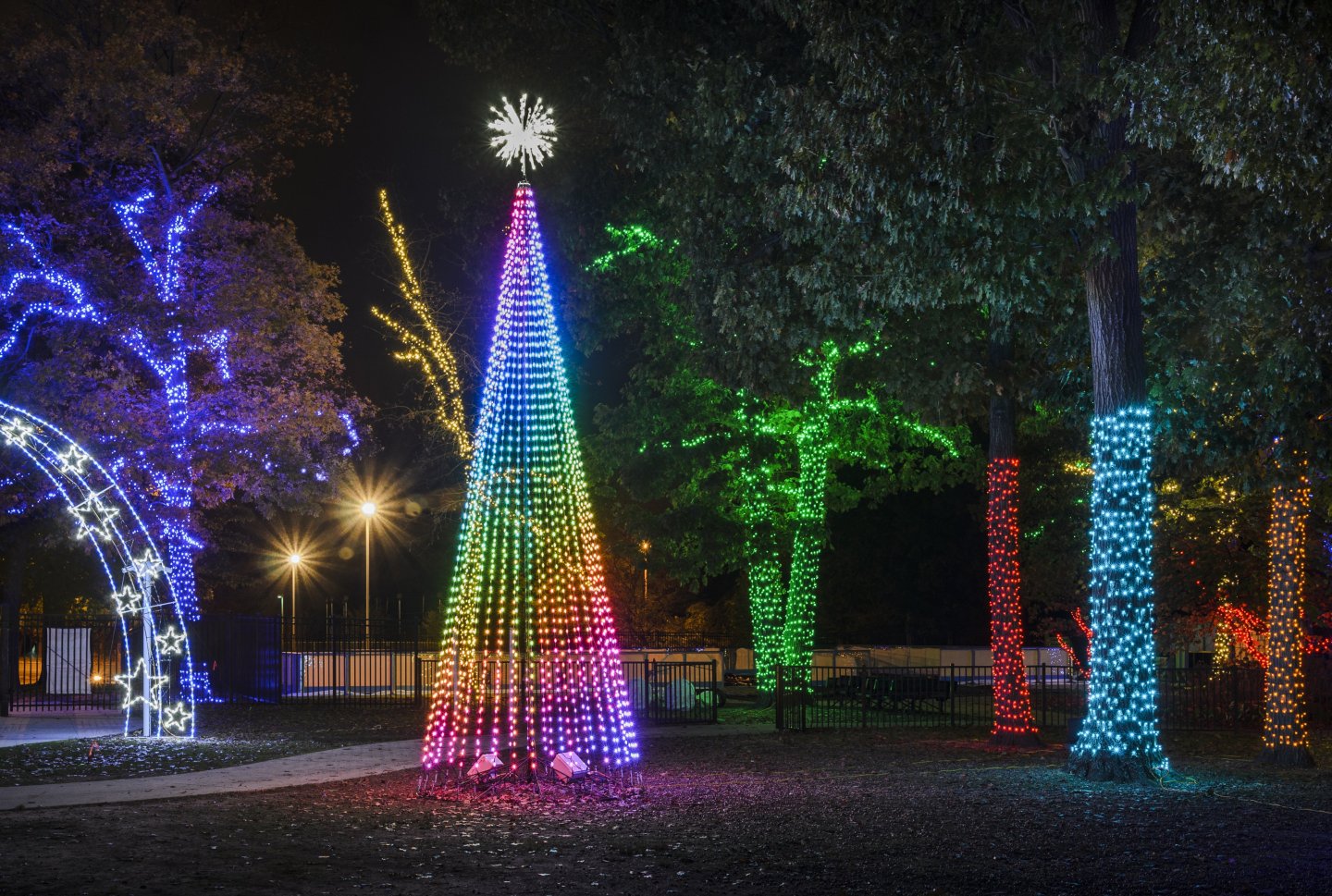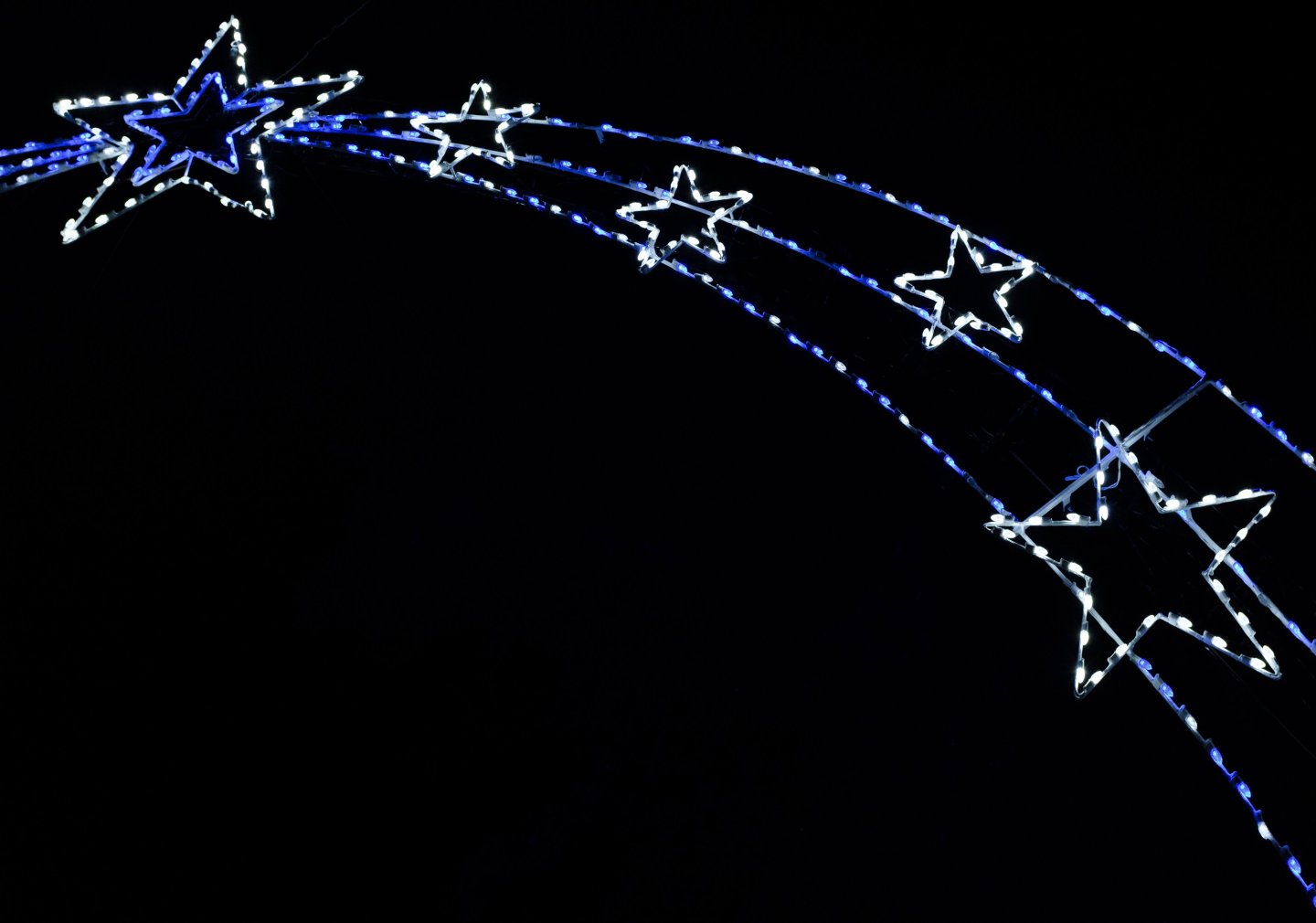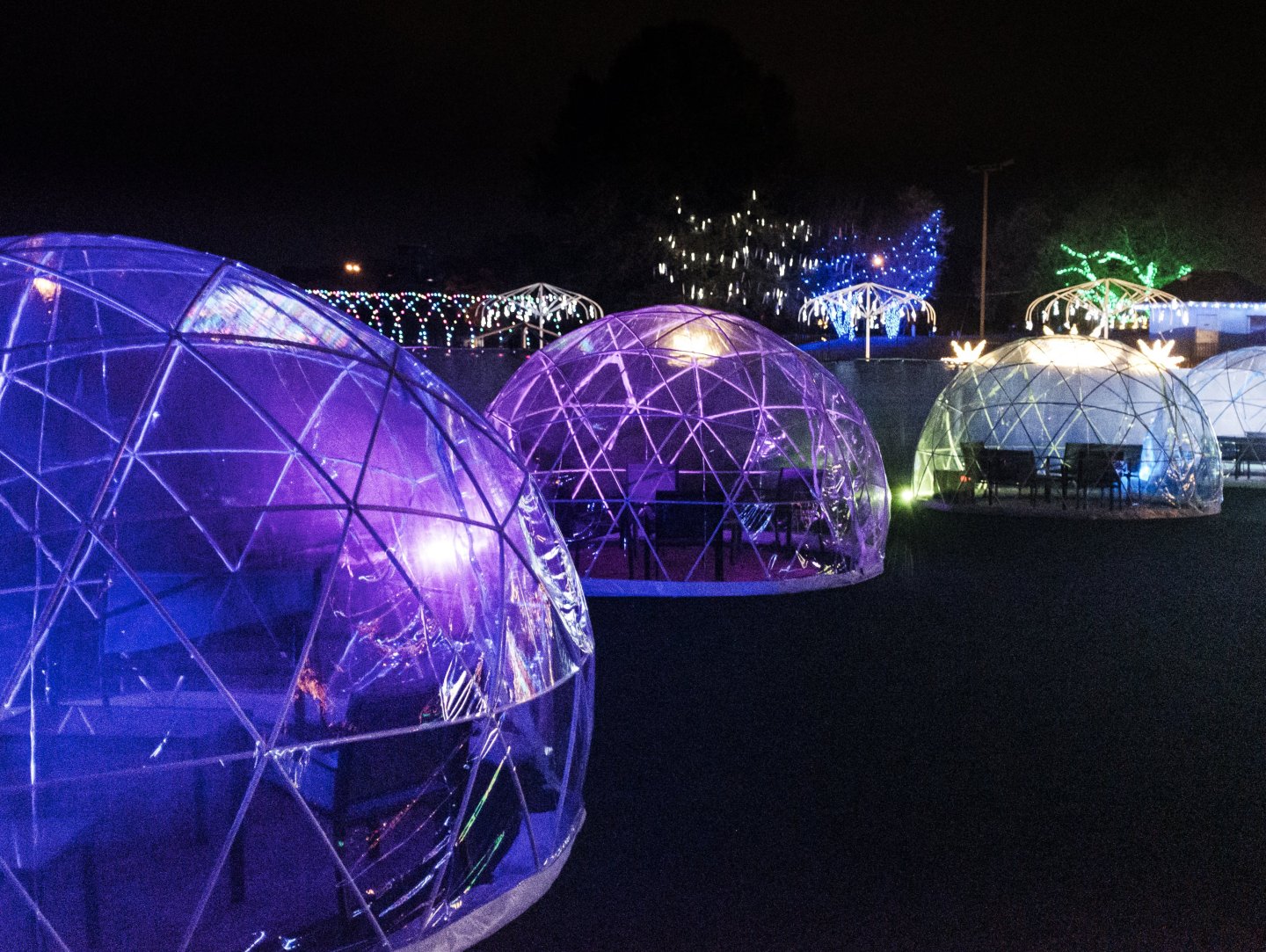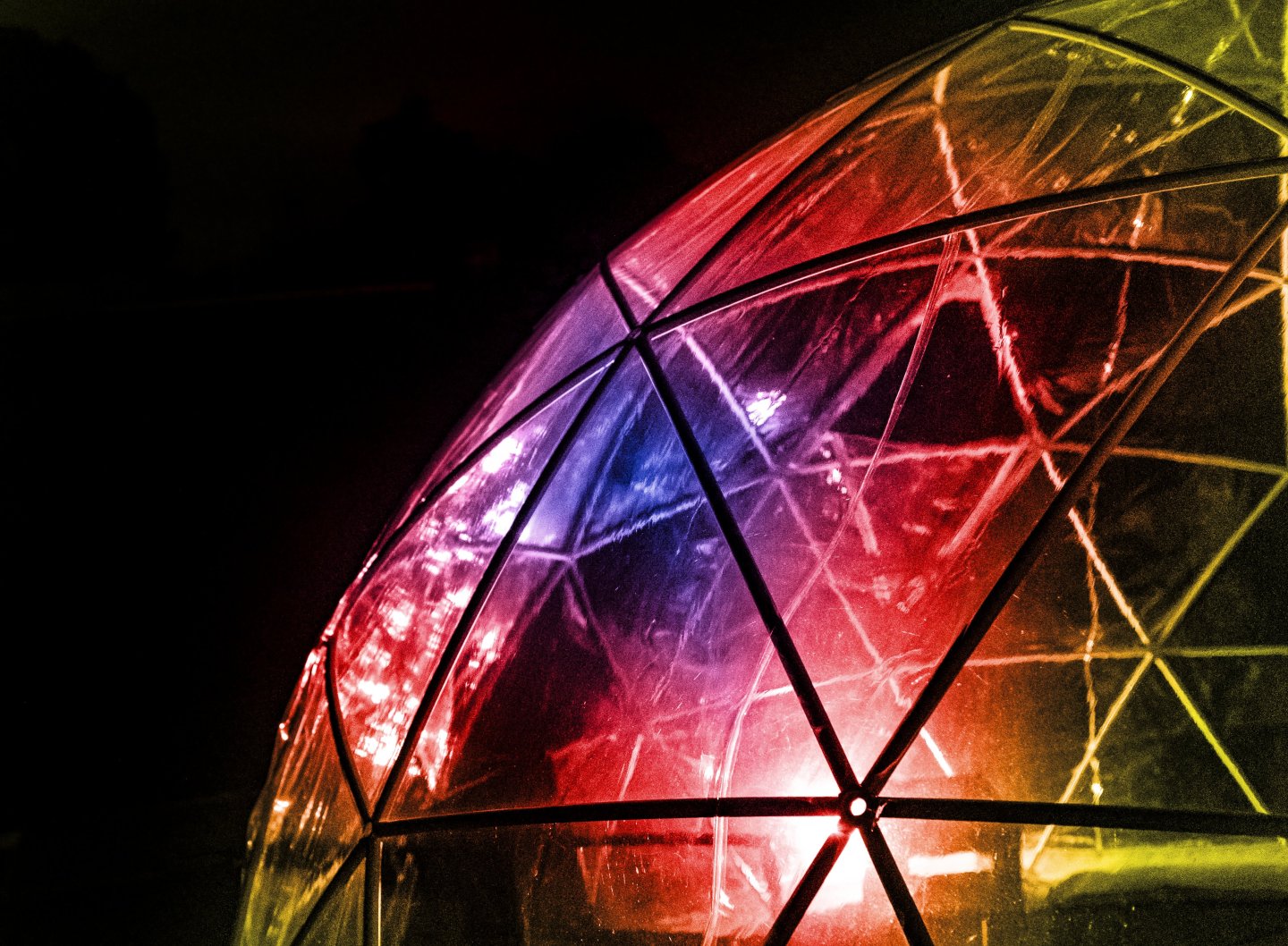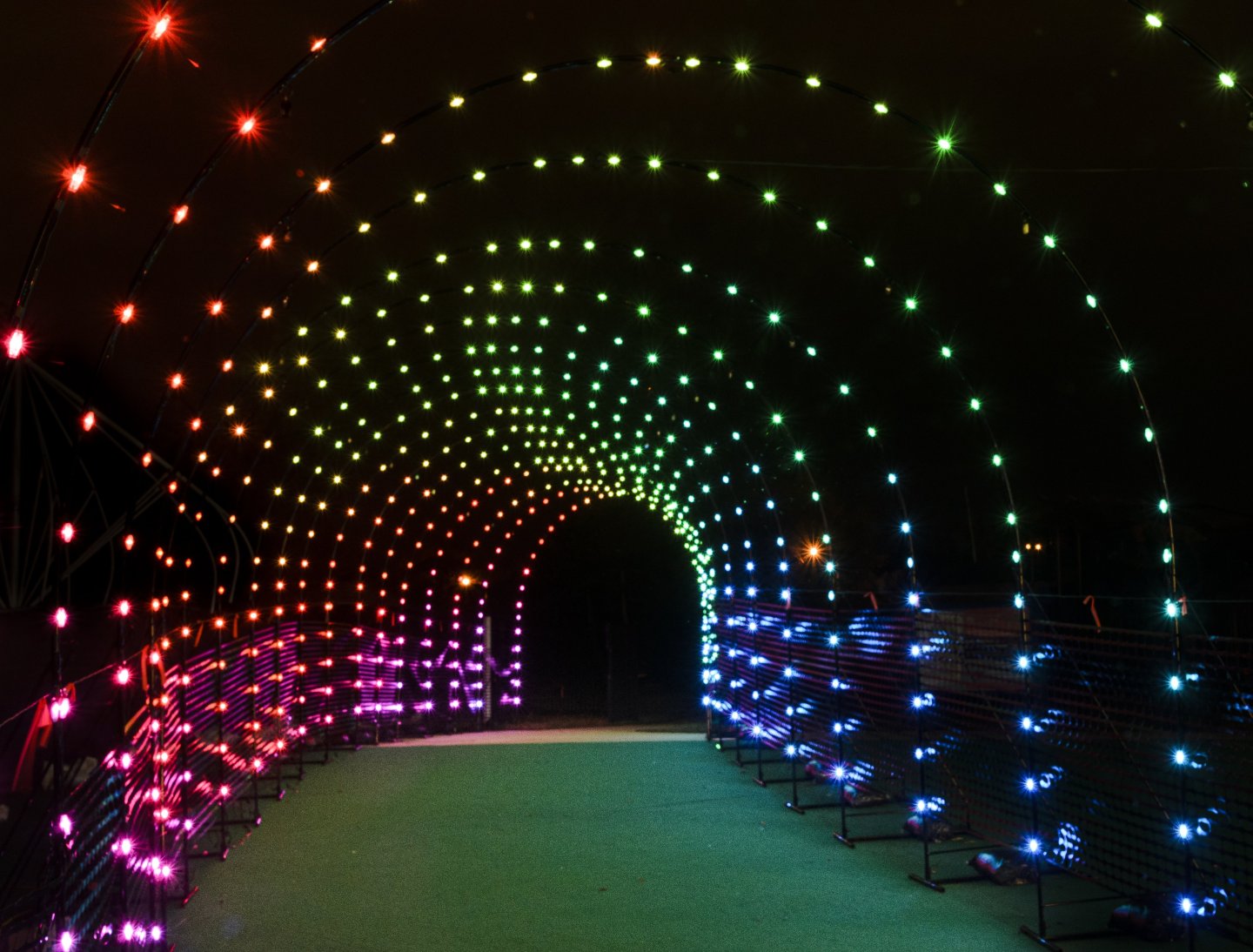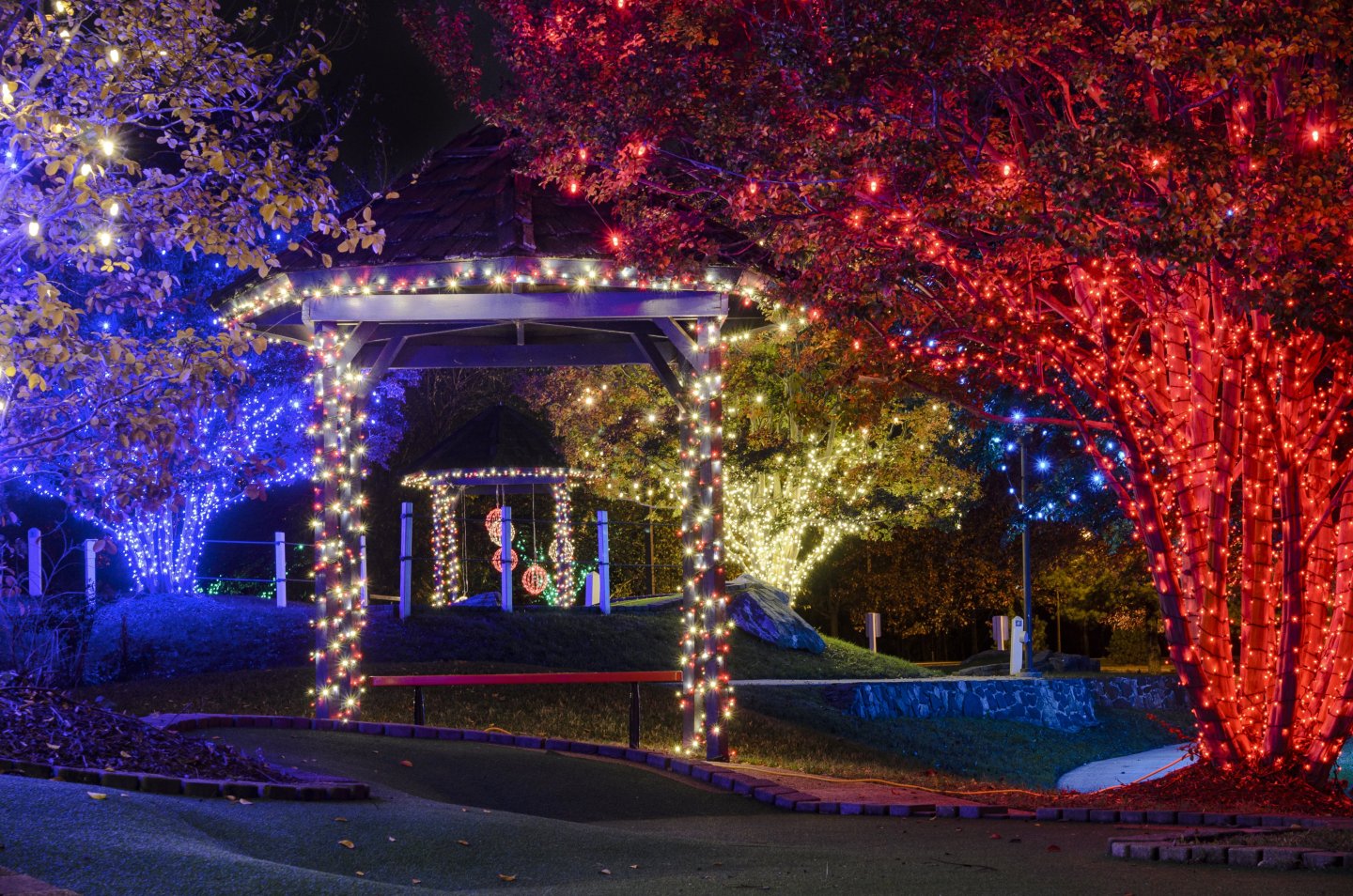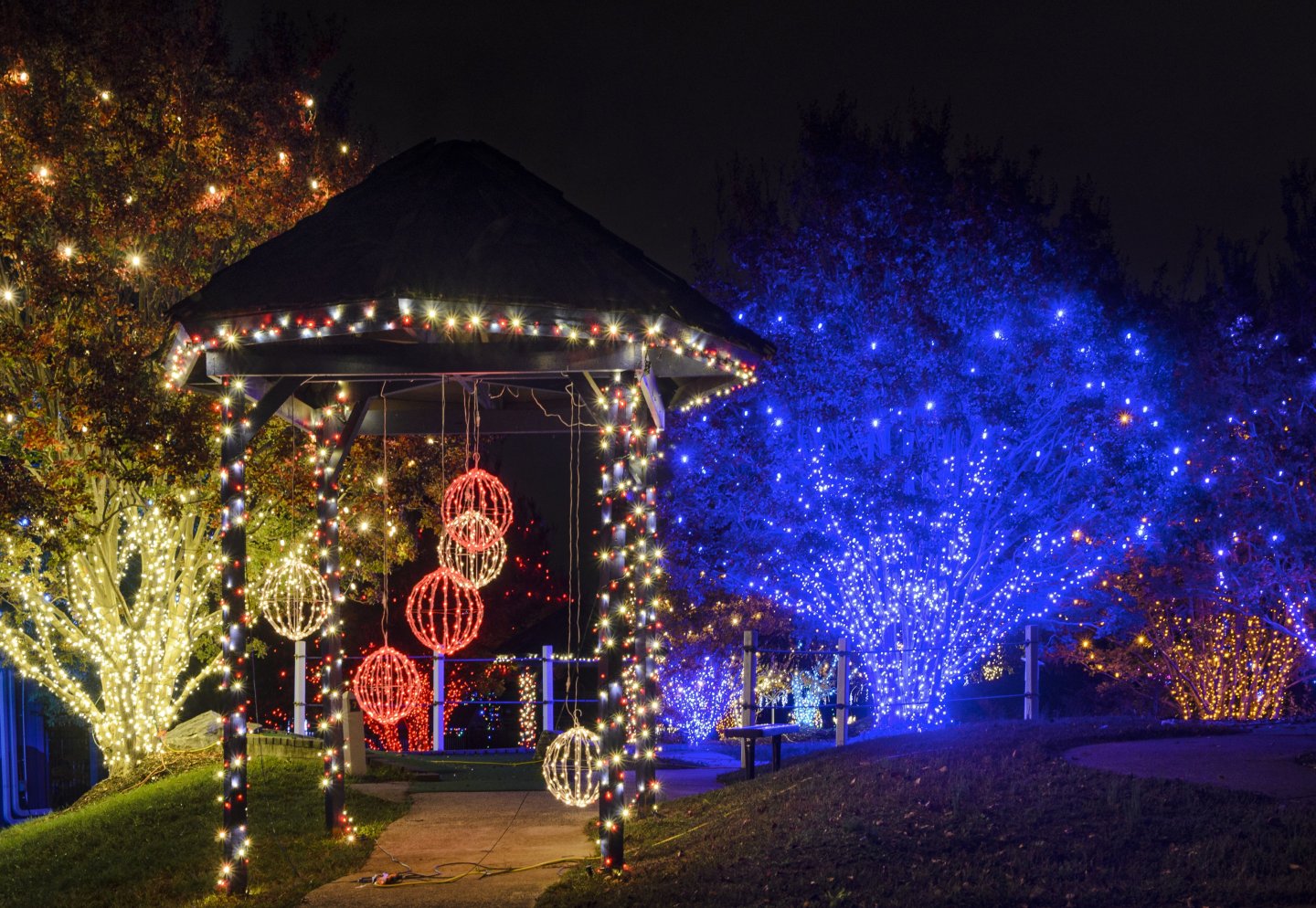 Ice & Lights: The Winter Village at Cameron Run
How to apply a promo code
How to transfer Winter Walk Tickets to a new date or time
Contact
Ice & Lights: The Winter Village at Cameron Run
4001 Eisenhower Avenue
Alexandria VA 22304
United States
Ice & Lights Manager: Paul Price