Aldie Mill Historic Park
Explore a 200-Year-Old Grist Mill in Aldie Mill Historic Park
Discover a part of Northern Virginia's industrial heritage — the restored gristmill at Aldie Mill Historic Park, in Aldie. Built between 1807 and 1809, the Aldie Gristmill was once the largest factory of its kind in Loudoun County. The mill's tandem metal waterwheels are fully operational, making it possible for visitors to watch live grinding demonstrations. Aldie Mill is available to rent for events and meetings. Tours and demonstrations are available during weekends between April and November.
Support your park
Opening Hours
Current status
Aldie Mill is open from noon to 5 pm Saturdays and Sundays, Self-guided tours only, no grinding demonstrations. The grounds around the Mill are open for walking/hiking, and the parking lot is accessible. Please follow proper social distancing protocols and obey all park signs. Please take all trash with you when you leave.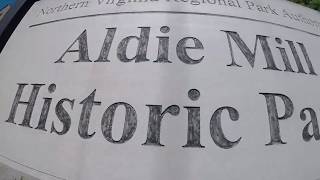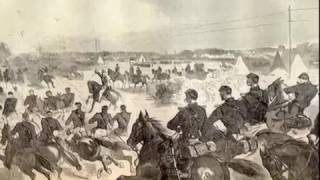 Contact
Aldie, VA 20105
United States
T 703-327-9777
F 703-327-0082
E aldiemill@nvrpa.org

Manager: Tracy Gillespie
1
Volunteers
The Aldie Mill volunteer program welcomes docents interested in working in a variety of positions, including interpreters, greeters, clerical assistants, researchers, and many other duties.  Mill volunteers attend a training workshop every April and participate in the Mill's special events.  Volunteers also received a 10% discount on purchases for all merchandise sold at the Mill.  Other benefits include receiving special news bulletins and advance announcements of new programs and events.
Reviews
Historic Virginian Gristmill
Historic Virginian gristmill. Has two waterwheels, well preserved mill race and interior milling equipment. Amazing mill. Call ahead of time to visit the interior.
Google Review - 01/15/2019 by Brenda K.
Delightful restoration of a historic grist mill
Delightful restoration of a historic grist mill. The docents do a good job of explaining the process and showing the mill in action. Even on days the mill buildings are closed to the public, the signs in the park area do a good job explaining the mill and the Civil War battle that occurred in Aldie.
Google Review - 11/10/2018 by Nathan L.