Picnic Shelters - Picnic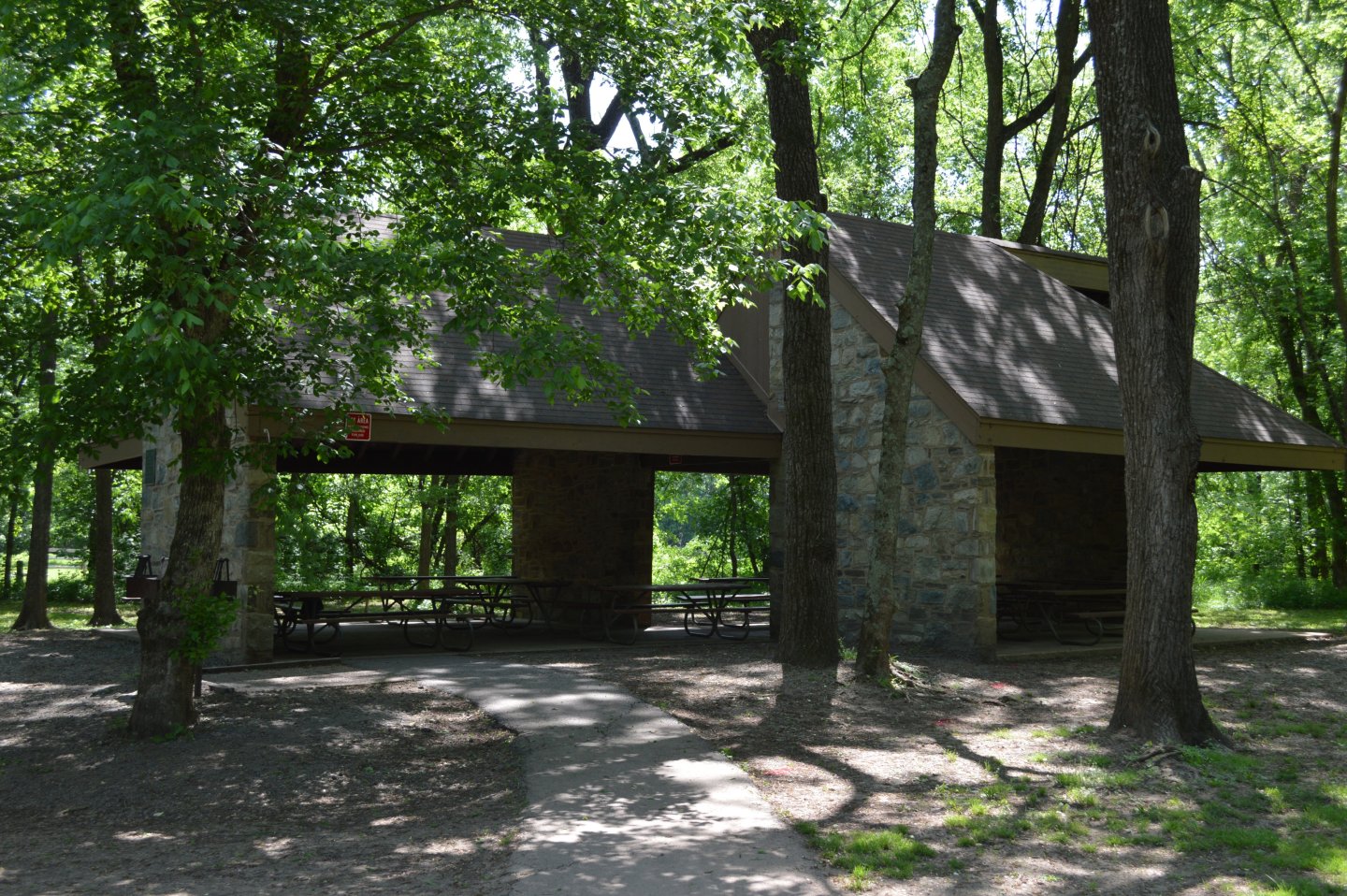 Bull Run Regional Park offers rental picnic shelters perfect for picnics with family, friends and coworkers. Picnic shelters include tables and grills. All shelters are rented for the day. 
Additional info
If your event is outside the scope of a simple picnic (food, beverage, and guests), a Special Use Permit and $25 non-refundable processing fee is required along with your reservation.  This application does not reserve the shelter. The shelter reservation must be made separately.
The Special Use Permit is required if:
You want to have a "public gathering", such as a demonstration, picketing, speech making, parades, ceremonies, meetings, rallies, entertainment, games, shows, concerts and all other forms of public assembly.
You would like to sponsor or arrange a public gathering of more than 75 persons upon property owned or operated by the Northern Virginia Regional Park Authority.
Amusement Devices:
Amusement devices such as inflatables, rock walls, etc. are not permitted in the park
Catering
Catering food options are available through Brickmakers Catering, our in-house caterer. Brickmakers Catering offers a variety of food and beverage options and can provide alcohol service at Shelter 1 and the Barn Pavilion. All other alcoholic beverages are prohibited in all regional parks. 
Fees
 

 
 Jurisdiction
 Non-Jurisdiction

Deluxe Picnic Shelter (200 person)

Friday - Sunday & holidays, per day

Monday - Thursday, per day

 

$435.00

$330.00

 

$470.00

$373.00

Large Picnic Shelters (100 person)

Friday - Sunday & holidays, per day

Monday - Thursday, per day

 

$175.00

$150.00

 

$210.00

$175.00

Deluxe Picnic Shelter No. 12 (POOL, 80 person | Requires 40 passes)

Friday - Sunday & holidays, per day

Monday - Thursday, per day

Passes

 

$265.00

$175.00

$7.50

 

$290.00

$205.00

$8.00

Deluxe Picnic Shelter No. 10 (POOL, 100 person | Requires 50 passes)

Friday - Sunday & holidays, per day

Monday - Thursday, per day

Passes

 

$265.00

$175.00

$7.50

 

$290.00

$205.00

$8.00

Small Picnic Shelters (50 person)

Friday - Sunday & holidays, per day

Monday - Thursday, per day

 

$165.00

$125.00

 

$200.00

$165.00

Small Picnic Shelters Electric (50 person)

Friday - Sunday & holidays, per day

Monday - Thursday, per day

 

175.00

145.00

 

205.00

175.00