Biking the paved Trail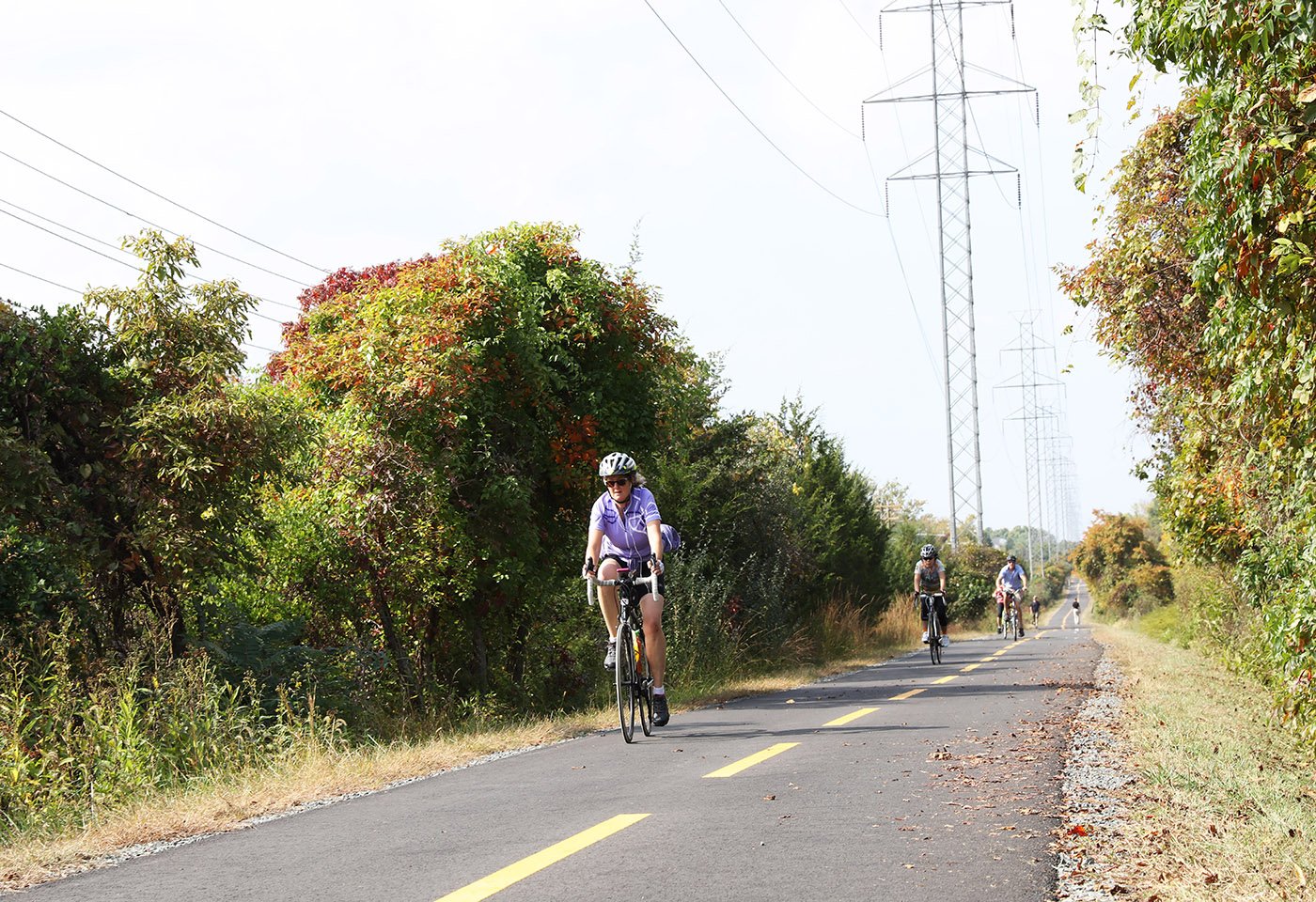 Cyclists regularly enjoy the W&OD both as a means of recreation as well as a commuter route. Many of the hundreds of daily trail users take the W&OD from home to work and vice versa. Still, there are plenty of users who find the trail ideal for recreational use and exercise. 
Traditional cyclists and riders of pedal-assisted electric bicycles need to pay attention to all stop signs and traffic signals and warnings. Riders should always be aware of other riders, pedestrians and other trail users, and adjust their speed accordingly.