Field Trips at Potomac Overlook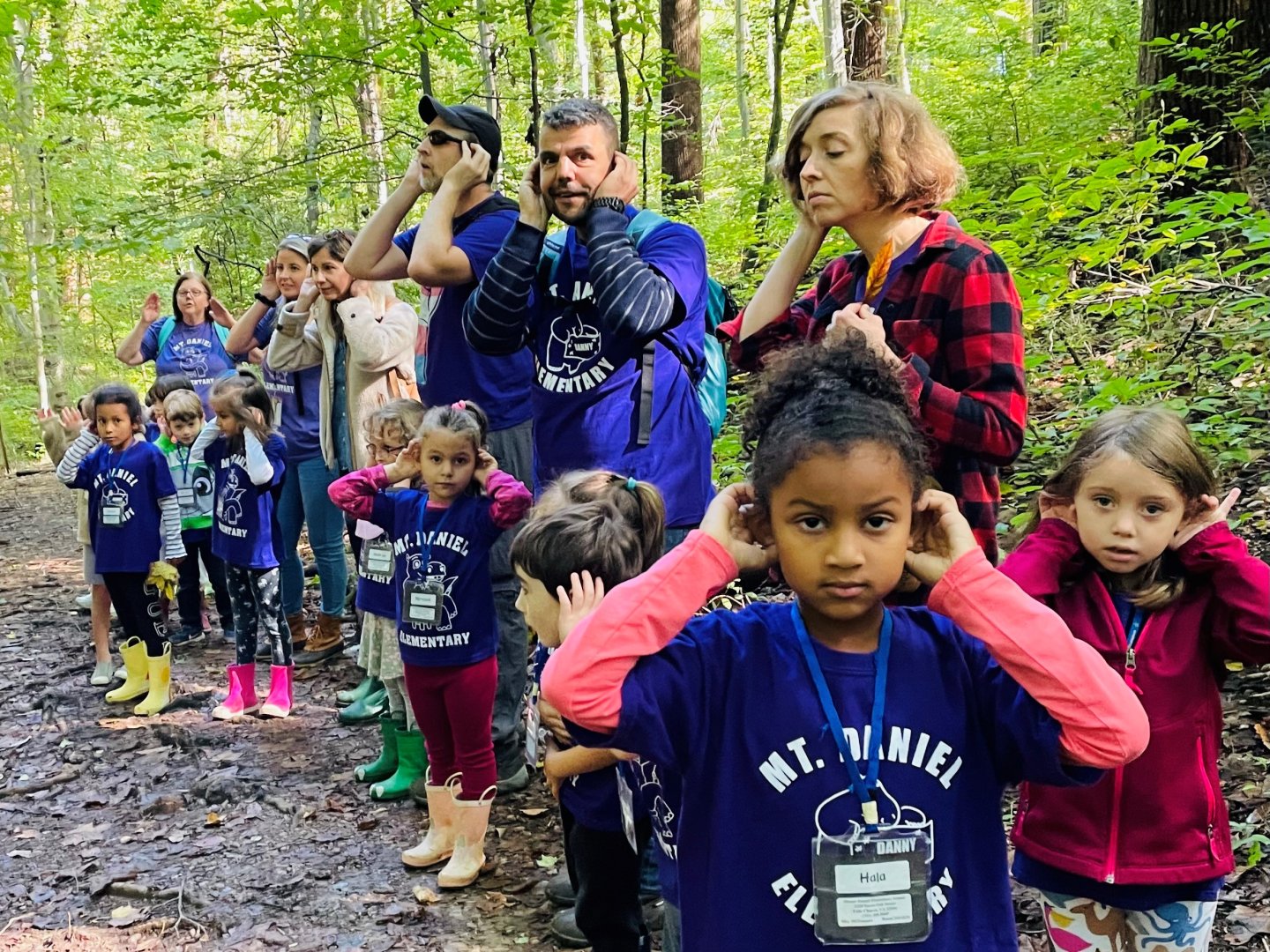 Our interpretive naturalist staff is eager to work with you to plan and tailor programs according to individual needs, interests, and age groups. Programs must be reserved at least one month in advance. All programs can be tailored to meet various Standards of Learning. Contact park staff for questions by phone: 703-528-5406, or email: Potomac@nvrpa.org.
No longer accepting reservations for Spring 2023 school programs. Reservations for Fall 2023 are now being accepted.
Click the button below to fill out a school reservation form. Staff will contact you shortly after submitting your field trip request. 
POTOMAC OVERLOOK REGIONAL PARK PROGRAM OFFERINGS: 
Our school programs offer students the opportunity to interact with the wide variety of live animals on exhibit in the nature center, as well as explore the park and learn about its natural and cultural history.  Below are several activities you may choose from for your program:  
Live Animal Talk – Meet some of the native animals that live in the nature center up close with our naturalist, and learn about what they eat, their adaptations, and more in this ever-popular program staple. Can also be adapted to seasonal changes.  30 minutes in length.
Birds of Prey Enclosure Visit – Enjoy a guided visit to the birds of prey enclosure to see and learn about our live raptors and their adaptations. 30 minutes in length.
Meet a Bird of Prey – See one of our resident raptors up close with a naturalist and learn about their life history, how they hunt, and why we care for them here. 30 minutes in length. Only available for field trips of 2 classes or less / outreach programs.
Decomposers -Learn about why decomposers are so important to the ecosystem.  Look under logs, rocks and boards for creepy crawlies, and meet some live ones up close. 30 minutes in length.
Nature Hike – Follow our naturalist through a guided tour of one of our trails in this classic activity. The hike can have a focus on the park's natural history and its flora and fauna, or its Native American history, depending on your program preference. Can also be adapted to seasonal changes to include hibernation, migration, dormancy, etc.  30 minutes in length.
Native American Way of Life - Learn about the history of Native Americans in our park, where they lived, what they hunted, and how they survived.  You'll even see some of the tools and artifacts we have at the nature center! 30 minutes in length. Couple this activity with a Nature Hike for a 60 minute long program on Native Americans.  
SOL'S MET:   K.1; K.2, 2.2, 2.3; K.4; K.5; K.7, 1.4, 1.6, 2.4, 3.3, 3.5, 3.6; (Skills) VS.1; VS.2; US1.3; WH1.2; WG.2; VUS.2
Home School Programs: Families who homeschool their children will find a variety of enriching experiences at Potomac Overlook Regional Park. We frequently offer homeschool programs which you can find on our events page, as well as work with individual groups as desired. Please email the Park Naturalist, AJ Barnard, at abarnard@nvrpa.org to discuss programming options.
Fees
Field trips to the park are free with groups no bigger than 50 students (or 2 classes) and a program no more than 1 hour in length for public schools that are within the NOVA PARKS Jurisdictions (Arlington, Fairfax, Loudoun Counties and the Cities of Falls Church, Fairfax, and Alexandria).  Field trips for private or charter schools, or any other non-public school group start at $75 per program. 
Outreach programs start at $150 per program. Outreach programs are conducted at your site or school as the naturalist staff will travel to your facility to offer the program. Naturalist can be requested to bring live animals, including a bird of prey, to the program.