Birthday Parties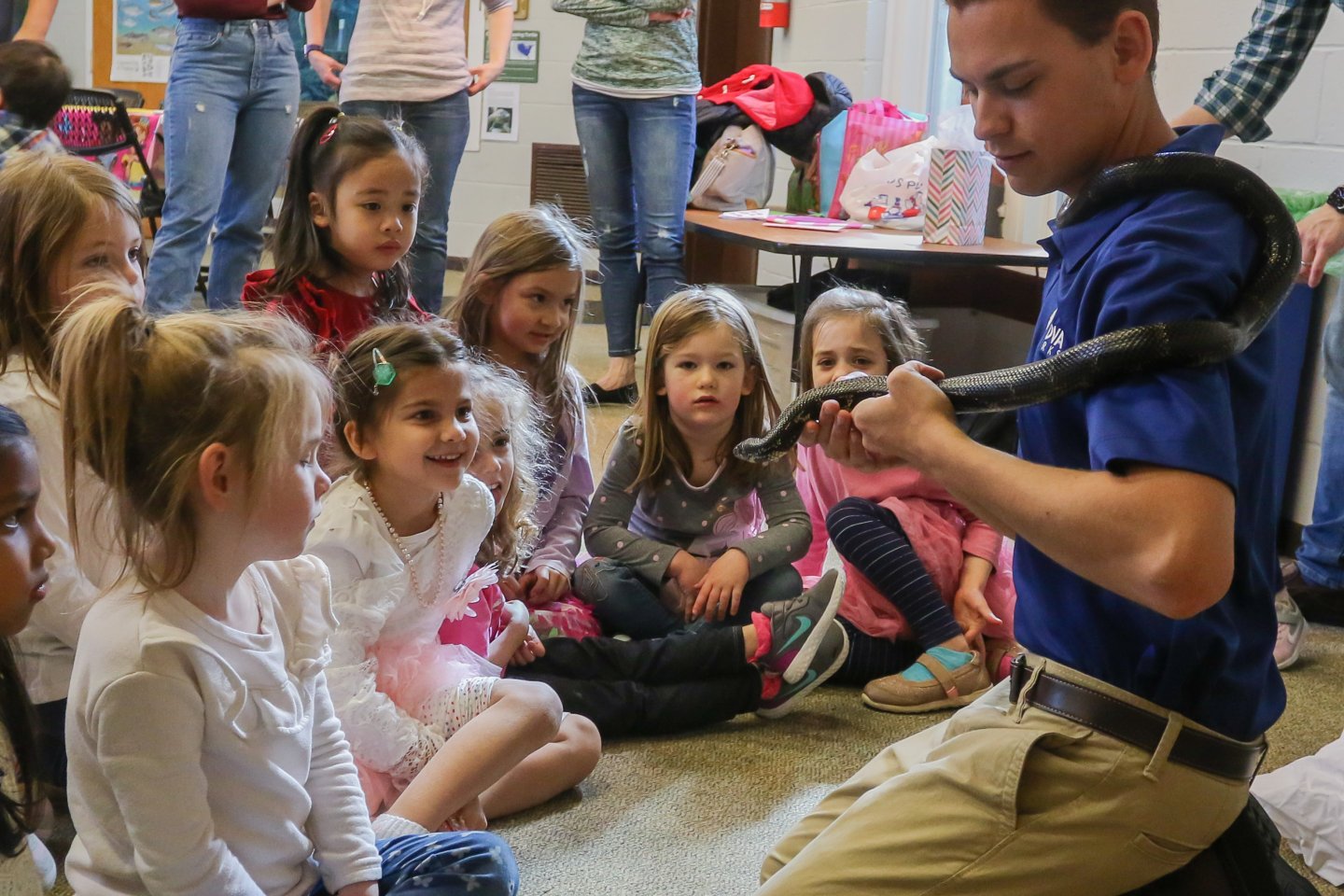 Birthdays are a blast at Potomac Overlook Regional Park! Enjoy the wonders of nature in this beautiful park while creating a fun and unique birthday experience. Parties include a hands-on nature program, three hour use of the auditorium, all day admission to the park and more!
Features & Guidelines
Use of the auditorium for 3 hours (half hour for set-up, two hours for the party, half hour for clean-up)
A hands-on nature program of approximately 30 minutes 
Use of tables and chairs
Free all-day admission to the Nature Center and Park for day of the party
After the nature program there is plenty of time for cake, ice cream, and fun!
Party Guidelines
Parties are scheduled around programs for the general public and other program requests. We may not be able to accommodate all party requests.
Suggested guest limit: 35 people in total (this includes children and attending parents)
Our staff will provide a nature program of approximately 30 minutes during the party. Unless another topic is requested, the program will be a hands-on animal experience, adapted to the age level of your group.
Helium balloons may not be released in the park. If you must bring helium balloons, they should be tied down and removed at the end of the party.
All trash should be placed in the appropriate receptacle and all tables and chairs should be returned to the original location.
Any outside contractors used for party entertainment must be preapproved by NOVA Parks before any other reservation may be made. Please call the office for questions 703-528-5406.
Cancellation Policy
25% or $20, whichever is greater, of the rental fee will be retained in the event of a cancellation with a minimum of 2 weeks advance notice.
No refunds will be given for cancellations with less than 2 weeks advance notice.
A $25.00 fee will be charged for changes to a reservation with a minimum of 2 weeks advance notice.
No changes will be made to a reservation with less than 2 weeks advance notice.
No refunds or changes will be granted in the event of inclement weather.
Fees
Birthdays are $175 per party (Sunday morning parties, from 10 a.m. to 1 p.m. are $225 per party, and includes exclusive use of Nature Center). Call 703-528-5406 if you need assistance.