Pohick Bay Regional Park's boat launch is an excellent entry point to explore the bay in nearly any kind of boat - including kayaks, canoes and jon boats, as well as powered boats launched from trailers. Those wishing to use the launch may purchase a season pass or pay daily fees based on the type of boat being launched.
*The park is open from sunrise to sunset daily, night boating is not permitted. Vehicles and Trailers are not permitted to be left in the park overnight. All vehicles left in the park are subject to towing and impoundment.
Explore the environmental wonders of the Pohick Bay area by renting one of the many boats available at Pohick Bay Regional Park.  The park's fleet consists of pedal boats, single kayaks, double kayaks, canoes, and stand-up paddleboards. Pohick Bay Regional Park offers hourly and daily rentals for those interested in exploring Pohick Bay and the surrounding area. Rental boats are launched from the shore or dock.
Camp Store
The camp store is open daily, 8 a.m. to 8 p.m., and offers a variety of items, including camping supplies, souvenirs, snacks, disc golf discs and firewood. The camp store also has a dump station nearby.
Pohick Bay offers deluxe and rustic cabins. Each rustic cabin has electricity, ac/heat, small refrigerator and two rooms.
Pohick Bay Regional Park's family campground features 150 shaded sites--100 with electric 50/30-amp hookups and 50 tent sites.
Camp Wilson, the group camping facility at Pohick Bay Regional Park is available by reservation only for organized youth groups, but not limited to Boy Scouts, Girl Scouts, church youth groups and school groups.
Pohick Bay Regional Park offers a challenging disc golf course that meanders through the woods within the the park and features 18 holes. Disc golf is open year round, weather permitting. Pohick Bay's camp store offers an assortment of discs available for purchase.
Equestrian Trails
Enjoy the sights and scenery of Pohick Bay Regional Park on horseback! The park offers a 3.3 mile long trail perfect for equestrian use. The trail winds through the woods and eventually near the water for some wonderful vantages.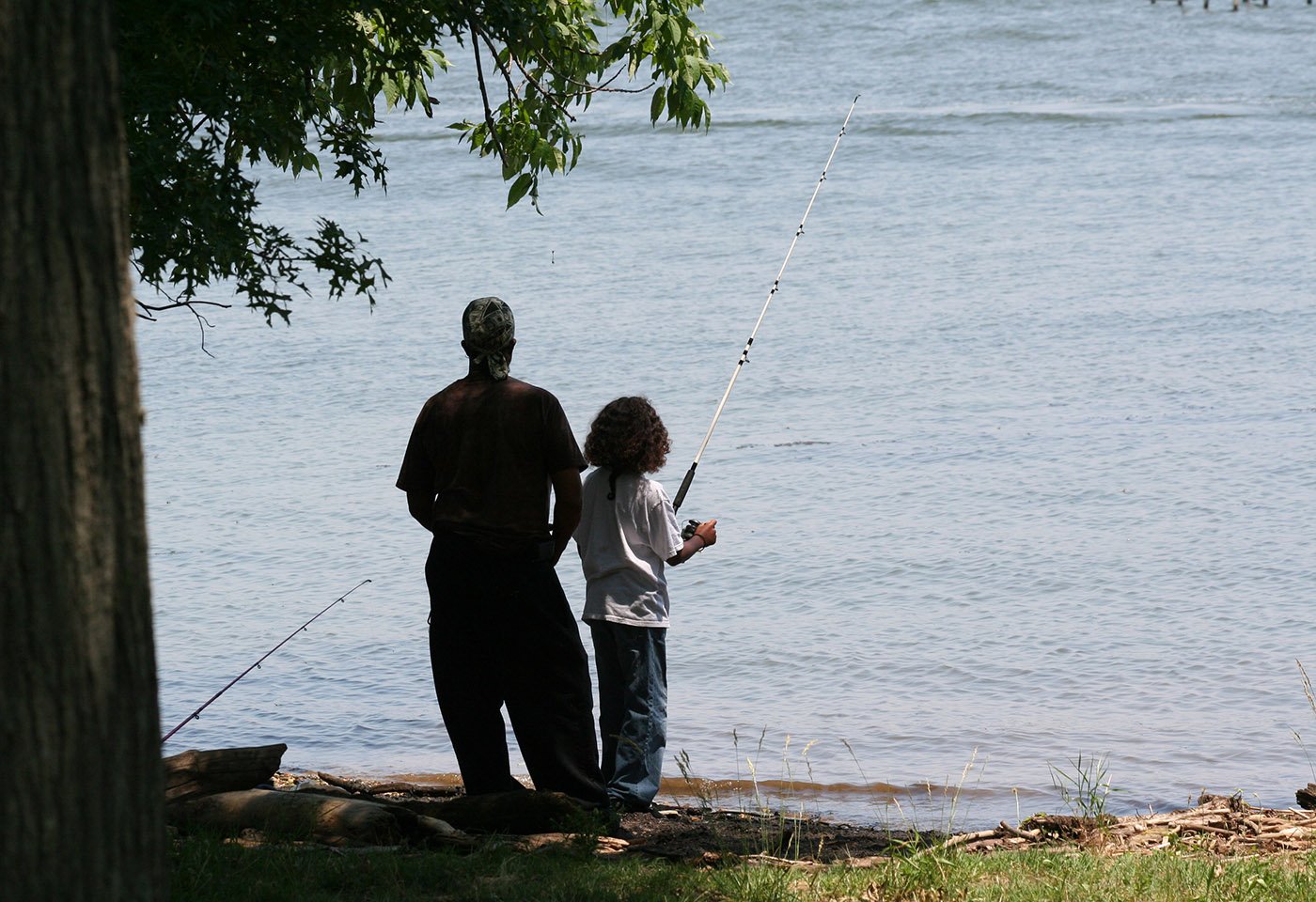 Fishing
Pohick Bay Regional Park is an excellent place to enjoy a day of fishing on the bay. The area is home to largemouth bass, catfish, striped bass, bluegill, crappie, carp and perch can be caught all year round in Pohick Bay on the Potomac River. Perch fishing peaks in the spring. Striped bass also can be found in early spring but peak in the fall. Fisherman can enjoy fishing from the shoreline, or one on the park's docks.  or make use of the park's boat ramp and head out for a day on the water. All fishing in Virginia requires a license.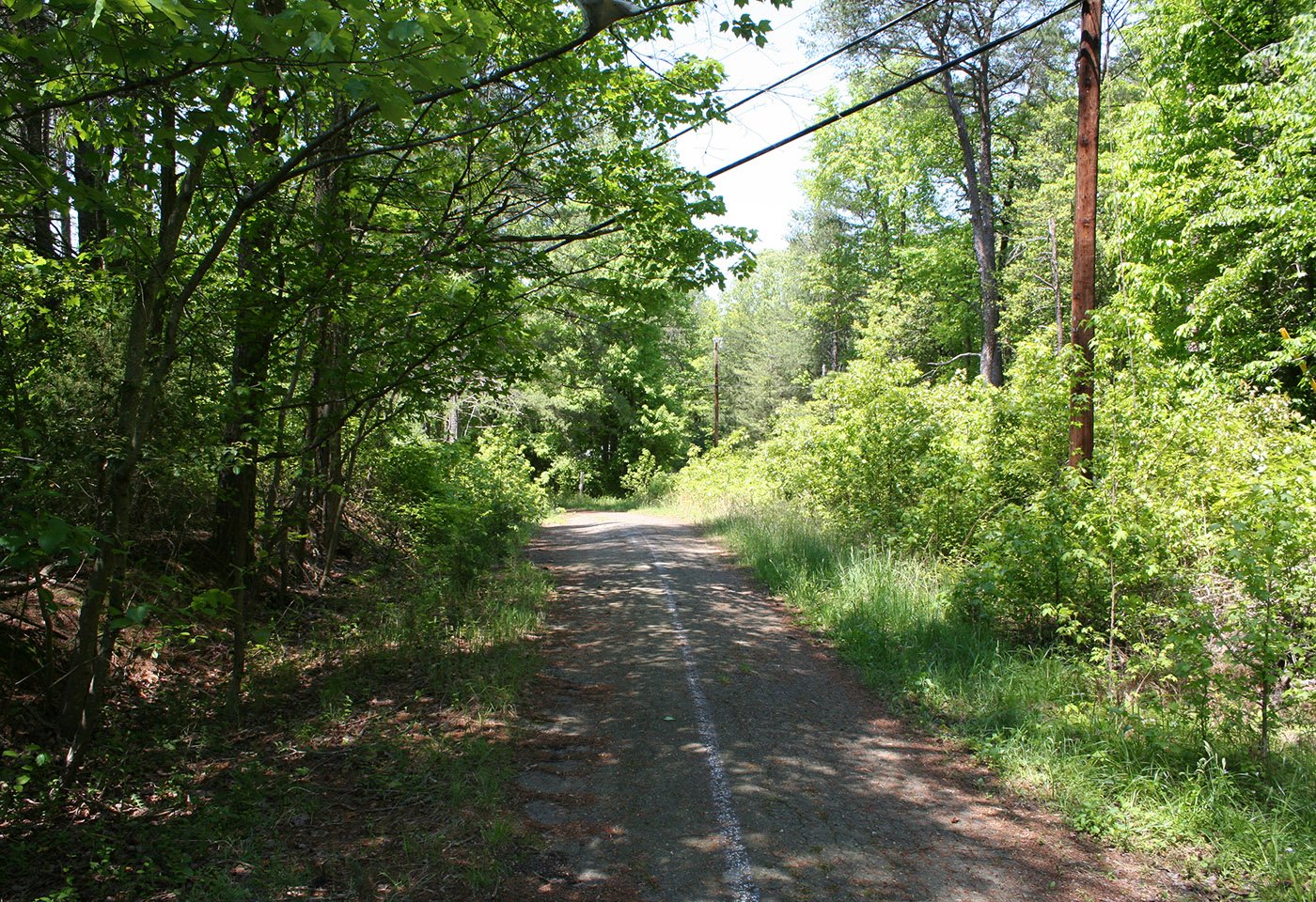 Hiking Trails
Pohick Bay Regional Park has a wide network of trails that wind throughout the park and offer great glimpses of the bay, and portions of the local environment - totalling over eight and a half miles combined. In addition, there are over 15 bluebird boxes throughout the park, some are on existing trails. Bluebird conservationists monitor the boxes weekly for recent activity.
Pohick Bay Regional Park is home to Treasure Island Mini Golf! This fun, yet somewhat challenging miniature golf course is located near the large parking lot along Pohick Bay Drive, between the gatehouse and the boat launch. Like the waterpark, the mini golf course has a pirate theme that'll leave you longing for the high seas! Ahoy!
Tracing a 40-mile route on two tributary waterways of the Chesapeake Bay, paddling adventures await as you explore a vast and changing landscape, spanning 13,000 years of human history, past 10,000 acres of public lands dedicated to resource conservation in northern Virginia.
Join us for an exciting adventure on the water of Pohick Bay, a tributary of the historic Potomac River. Explore one of the area's finest wildlife habitats while enjoying views of bald eagles, great blue herons, ospreys, fish and other wildlife. No experience necessary!
Cost: $30 per person.
Pohick Bay Regional Park has an array of different covered picnic shelters that can accommodate group events and gatherings. Picnic shelters include tables and grills. All shelters are available for daily use and open from 9am to 7pm.
Host your next event at the Eagle's Nest Veranda, located on the water overlooking beautiful Guston Cove. A large main deck and side deck perched above the water give over 1,000 square feet of space to entertain guests on your special day. The Eagle's Nest Veranda is perfect for wedding ceremonies, receptions, reunions, family picnics, graduations, birthday parties, company outings, anniversaries & more and may be reserved for the day, 9:00 a.m. to 5:00 p.m.
Cool off all summer long on our waterslides, splash pads and play areas at Pirate's Cove Waterpark in Lorton, Virginia.
Family/Play
Food/Dining
Waterpark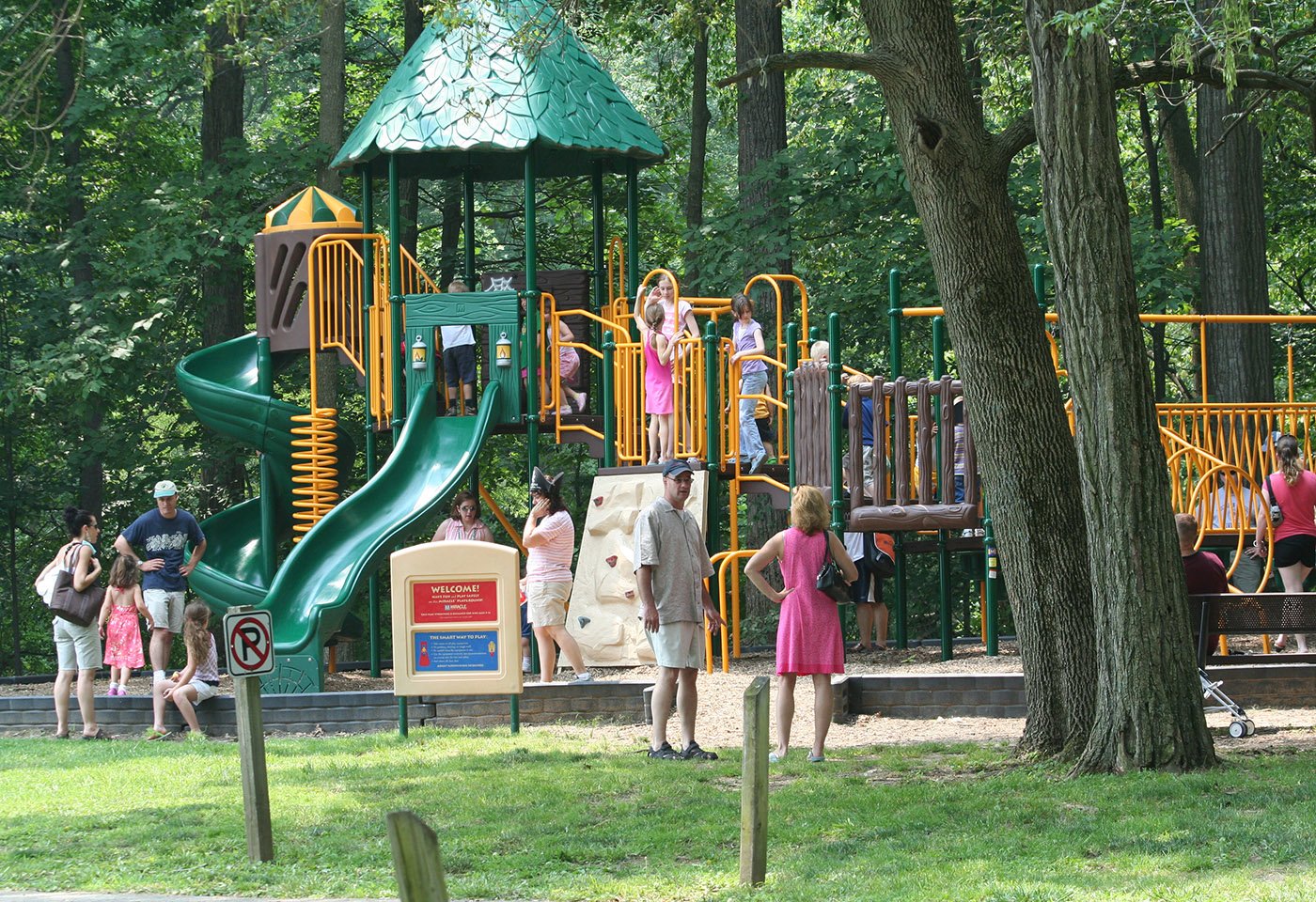 Playground
Pohick Bay Regional Park has two large playgrounds suitable for kids of all ages. Located near the boat launch and the campground area, the playgrounds feature multiple slides and levels, a rock climbing board, multiple levels, stair cases and a large swing set, over a sandy area. The play areas are open year round and conveniently near restrooms.
Join your friends for a round of golf at Pohick Bay Golf Course, one of Virginia's most picturesque 18-hole courses.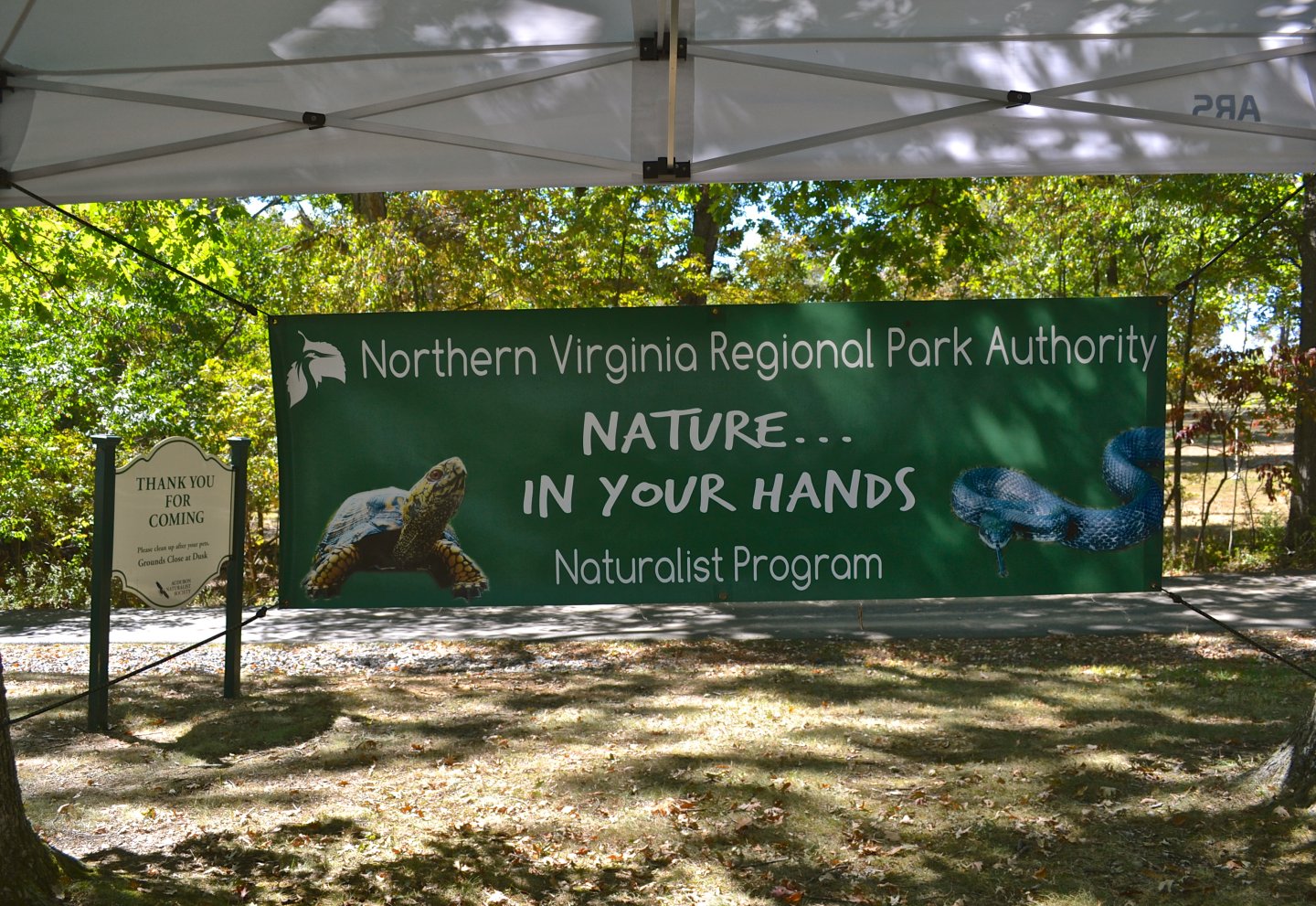 Roving Naturalist Program
The Northern Virginia Regional Park Authority is pleased to offer a nature interpretation program. The mission of the NVRPA Roving Naturalist Program is to connect the citizens of northern Virginia with the natural world in our Northern Virginia Regional Parks. Through guided nature walks, hikes, canoe and kayak tours, night explorations, stream and pond studies, and live animal programs, participants gain the opportunity to discover our native flora and fauna in a safe and fun environment. Programs are catered to kids, adults, and anyone interested in the natural world! Programs are offered in many of the Northern Virginia Regional Parks.
Family/Play
Outdoor Programs
Pohick Bay offers boat and RV storage space on its property. Pricing is available for both regular and oversized plots. The storage area is located in a secure area near Pirate's Cove Waterpark.