The Gardens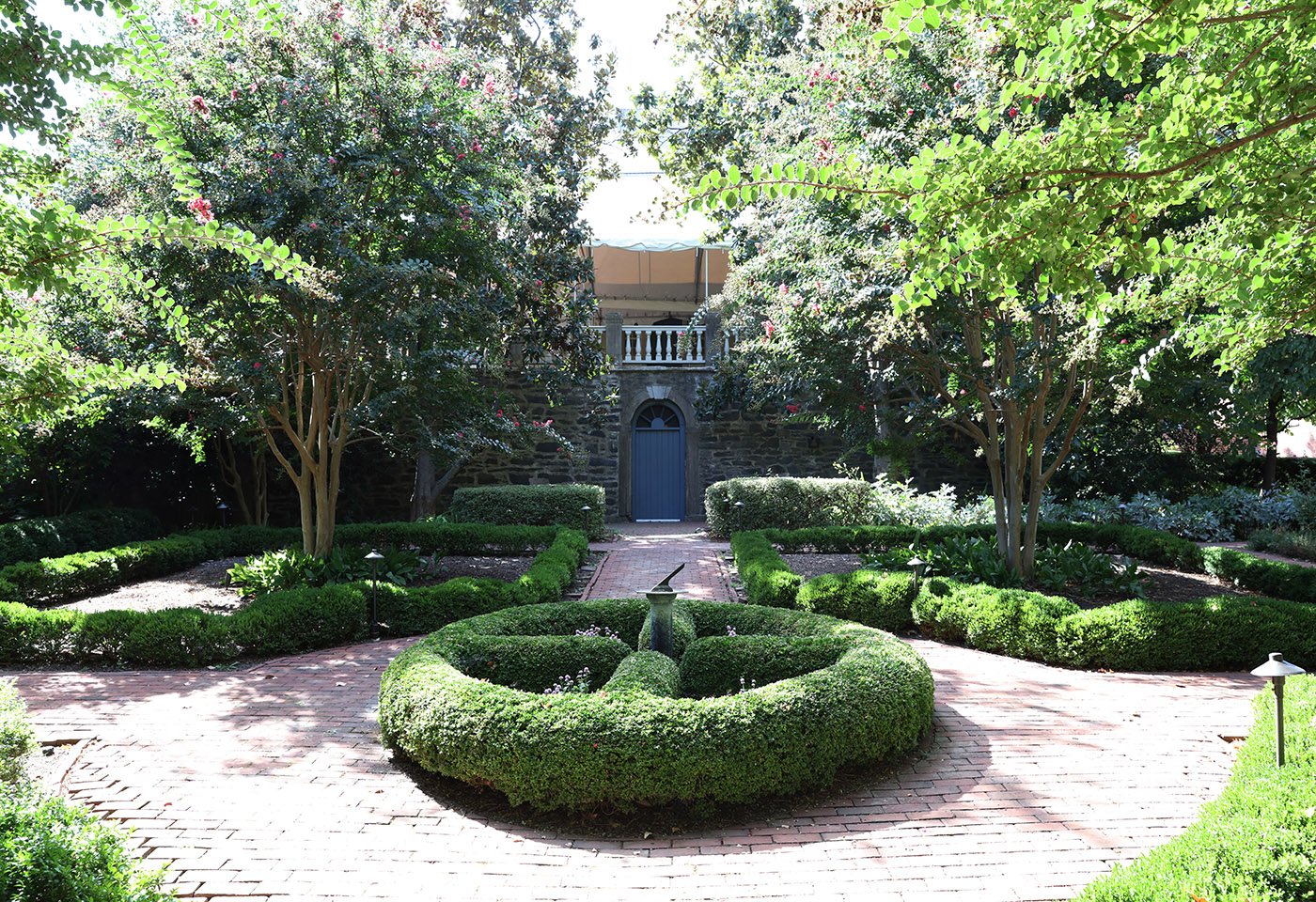 The Carlyle House garden offers a 3/4 acre open green space in the center of Old Town Alexandria for lunch or quiet solitude. Designed in the 18th-century style, the garden features carefully researched plant materials which would have been available to John Carlyle during his occupancy. Brick walks, benches, boxwood parterres, and a lovely cutting garden make the Carlyle House garden a charming respite from the town's hustle and bustle.
Portrait Photography information
We are thrilled that you appreciate the beauty of Carlyle House Historic Park. Please adhere to the following guidelines so that everyone may enjoy the site. Please open the attachment for more information and fill out the request form.