Girl Scout Programs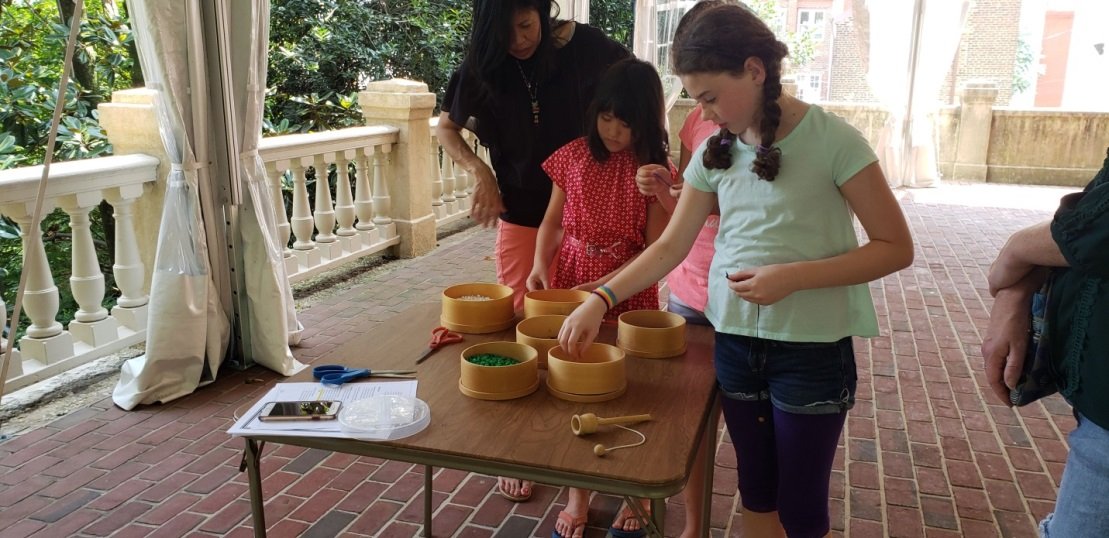 NOVA Parks offers a variety of programs designed to help your girl scout achieve a wide range of badges for daisies all the way up to cadets! Badge programs are currently available at three different locations, with more being added all the time! 
GIRL SCOUT PROGRAMS AT CARLYLE HOUSE
JUNIORS
Playing the Past
Who lived at Carlyle House in the past? What would it have been like to be John Carlyle's daughters Sarah and Anne? Explore the house and discover what kinds of things girls wore, what kind of games they played and what they learned in school. By completing this two hour program, girls will have earned the Playing the Past Badge.
Flowers
Designed in the 18th century style, the Carlyle House garden features researched plant materials which would have been available to John Carlyle House during his occupancy. Girls will explore the garden and learn how colonists used gardens in everyday life. By completing this two hour program, girls will have earned the Flowers Badge.
Detective
Something is amiss at the Mansion House! Mr. Green has come home and discovered some of the rooms are in disarray. Girls will discover what is missing, learn some techniques used by detectives, and then try to find the missing objects at the Mansion House. By completing this two hour program girls will have earned the Detective Badge.
BROWNIES
Letterboxer
Letterboxing is a scavenger hunt style adventure that takes you to interesting locations all over the world solving clues and searching for hidden treasures. Participants will learn what exactly Letterboxing is and how it differs from Geocaching, where to find the clues, how to decipher them and receive hints on what to look for. Then off on an adventure around the park to find the boxes hidden here. Participants will also get a chance to make their own personal stamp.  Min of one adult per ten scouts.
For more information and to book your program, contact us at carlyle@nvrpa.org or 703-549-2997
Fees
 
GIRL SCOUT PROGRAM

Price min (10 scouts or less)

Price per scout (11 or more scouts)

All Program Topics (except Letterboxing)

 

$75.00 per hour

$25 per extra half hour

 

$7.00 per scout

Letterboxing

 

$100.00 per 1.5 hour program

 

$10.00 per scout