Picnic Shelters - Barn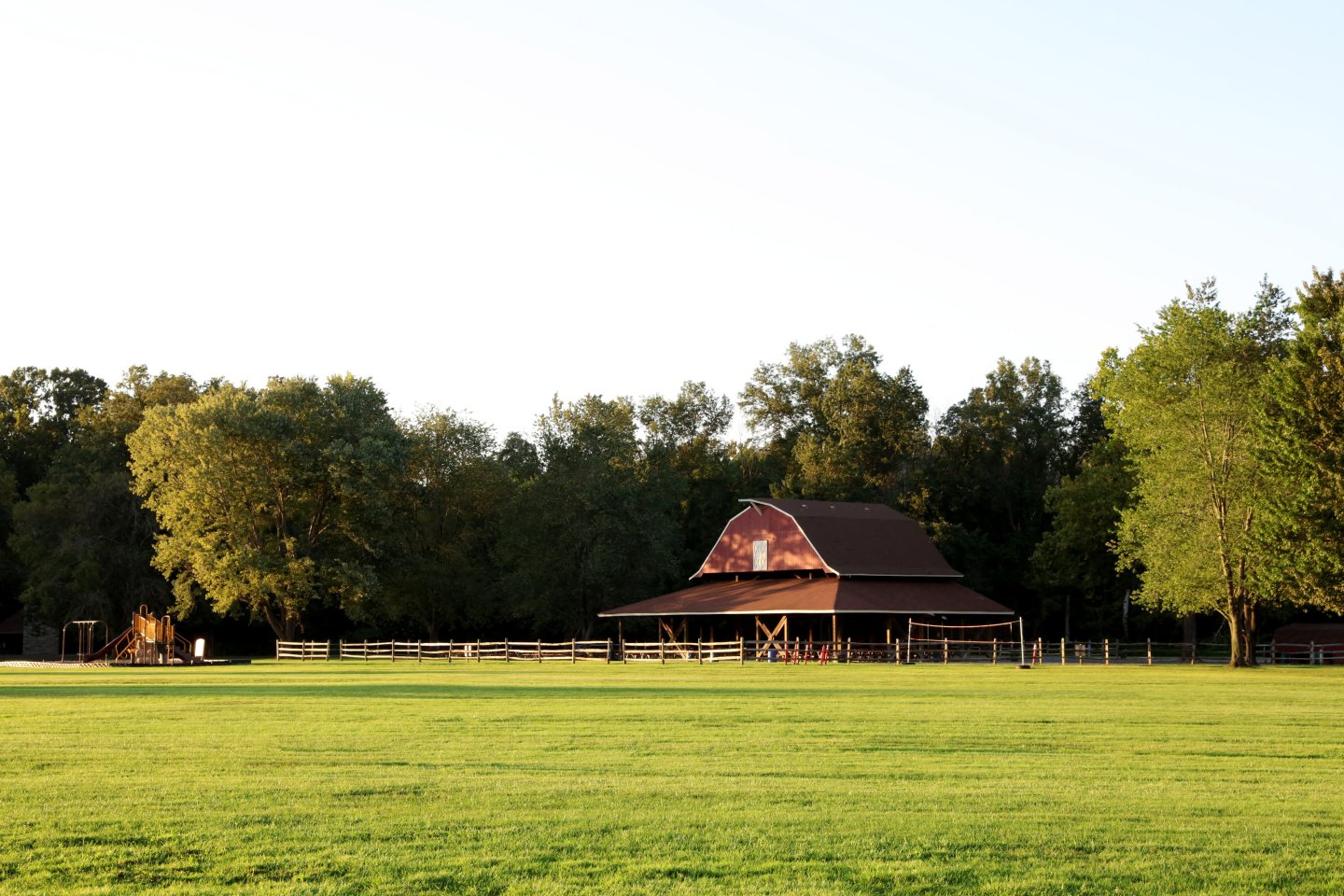 The Barn Pavilion at Bull Run Park offers picnicking for large corporate events and group picnics. Amenities include electricity, covered seating with tables for up to 300 and uncovered seating for an additional 300. The Barn Pavilion has its own private lot for up to 110 cars and additional parking in the soccer field area. The Barn Pavilion is located near a playground and in proximity to restrooms. The spacious fields next to the Barn Pavilion provide the perfect atmosphere for a variety of field games.
All events must have food and beverages provided by Brickmakers Catering. Alcohol can also be served within the fenced area surrounding the pavilion by Brickmakers Catering.
Please call 703-359-4610 or email brickmakers@nvrpa.org for availability. You can also complete the event inquiry form below.
Amusement Devices:
Any amusement devices such as inflatables, rock walls, etc. must be approved by NOVA Parks. Privately owned equipment may not be brought into the park. Rental of amusement device(s) shall include the presence of at least one company operator (per device) during the entire time the equipment is onsite.
Fees
 
Jurisdiction
Non-Jurisdiction

Friday - Sunday & holidays

 

$1010.00

 

$1030.00

Monday - Thursday, no holidays

 

$475.00

 

$530.00