Picnic Shelter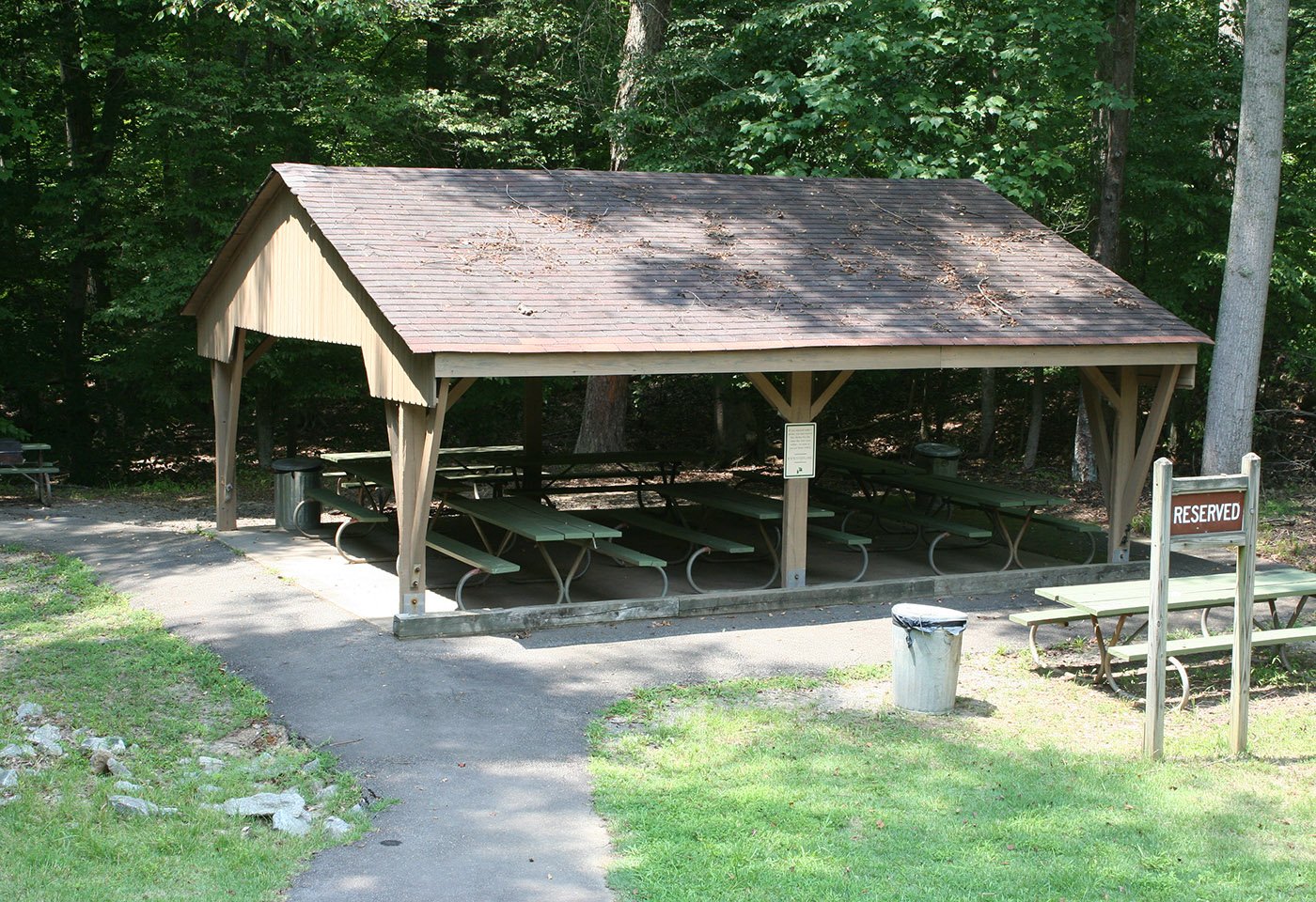 Fountainhead Regional Park offers a rental picnic shelter perfect for picnics with family, friends and coworkers. Picnic shelter includes tables and grills. The shelter is available for rent during three time periods, 9 a.m. to 3 p.m. and 3:30 p.m. to sunset, or all day. The Facility is available Mid-March through Veterans Day. Seating is provided for 50 people at ten 6-foot picnic tables. One double charcoal grill provided. Amusement devices and alcoholic beverages are prohibited at this shelter.
If your event is outside the scope of a simple picnic (food, beverage, and guests), a Special Use Permit and $25 non-refundable processing fee is required along with your reservation.  This application does not reserve the shelter. The shelter reservation must be made separately.
The Special Use Permit is required if:
You want to have a "public gathering", such as a demonstration, picketing, speech making, parades, ceremonies, meetings, rallies, entertainment, games, shows, concerts and all other forms of public assembly.
You would like to sponsor or arrange a public gathering of more than 75 persons upon property owned or operated by the Northern Virginia Regional Park Authority.
Amusement Devices:
Amusement devices such as inflatables, rock walls, etc. are not permitted in the park.
Fees
 
Jurisdiction
Non-Jurisdiction

Small Picnic Shelters (50 person)

Fri - Sun. Holidays. Per rental period

Fri - Sun. Holidays. Per day

Mon - Thurs. Per day

 

$125.00

$165.00

$125.00

 

$165.00

$200.00

$165.00