Nature Nuts
A region-wide program to reconnect children with the outdoors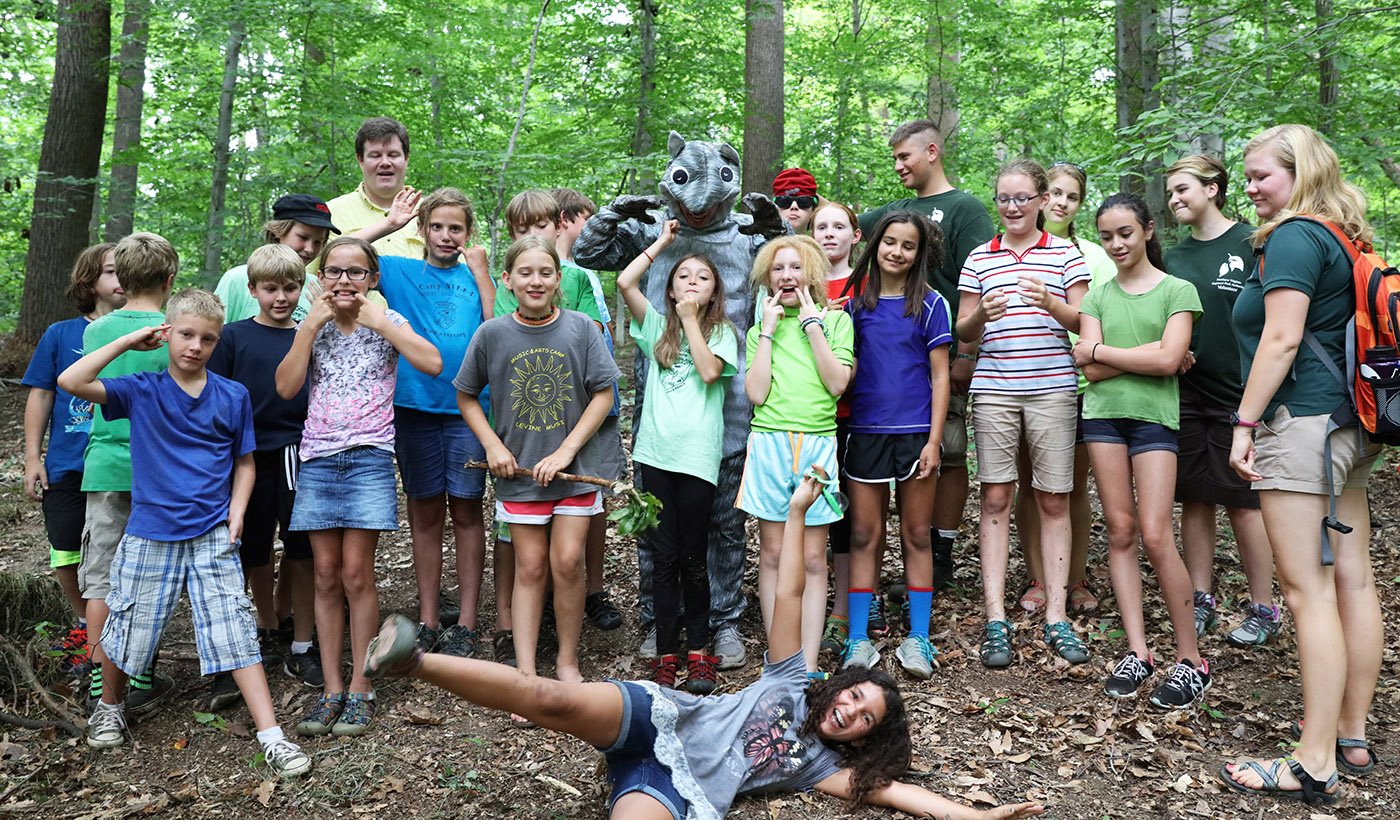 Nature Nuts is a regional initiative that seeks to provide a meaningful outdoor experience to children throughout Northern Virginia. Nature Nuts is made possible through funding from the NOVA Parks Foundation. The mission of Nature Nuts is to expand and improve programs and facilities that help children recreate in a natural environment. But for kids, the idea is simple - tell me about all the fun ways we can get outside at our favorite NOVA Parks venues and enjoy nature!
Find your next adventure!
This website is a great way to tour all the terrific spaces that NOVA Parks has to offer! You can use the things to do menu or you can choose your favorite park and figure out where you're headed next. Here's a look at some kid favorites!
 
Boating & Fishing!
Enjoy a day along the water at your favorite park - whether your fishing or just skipping stones, our local waterways are a great source of enjoyment for kids of every age. Want to explore a little further? Bring mom or dad and rent a kayak, canoe or stand up paddleboard!
Camps & Special Programs!
Camp NOVA offers some of the region's most unique and innovative summer camps in the area. Offering four distinct experiences with the NOVA Parks system, NOVA Camps can turn any summer into a summer to remember. Programs at great parks like Potomac Overlook, Meadowlark Botanical Gardens, Temple Hall Farm, Carlyle House and more!
Camping & Cabins
There's not better way to get the full nature experience than by spending the night. NOVA Parks has camp sites and cabins at Pohick Bay Regional Park in Lorton as well as Bull Run Regional Park in Centreville. Sit around the campfire and roast marshmallows, or come in the summer and visit one of our great waterparks while you're there. A great time awaits! 
Reggie says!
... a few handy tips for kids when exploring outside
Bring a friend!  Inviting along one or more of your friends is a great way to enjoy nature. Plan out your exploration route or activity, sing songs and enjoy your time outdoors! Plus, you might be opening a whole new world to a friend. It's a great way to make memories that will last a lifetime!
Always bring along extra food and water! A picnic lunch can be a great reason for an outing. Keep it simple by serving pre-made food like granola bars and sandwiches! Most importantly, don't run out of water! Take as many water bottles as you can. And always remember to clean up any litter after your meal!
Don't be afraid to explore! Trails, kayaks, nature tours - don't be afraid to try something new! Stay overnight - talk to your parents about arranging a camping trip and enjoy nature from a new perspective - in a tent or a cabin, under the stars and around the camp fire!
Online Donations
Nature Nuts is funded by NOVA Parks, which accepts charitable donations to generate new sources of revenue that will enable us to expand, improve and conserve Northern Virginia's special natural and historic places and parklands. These donations are used exclusively by NOVA Parks to charitably further the cause of environmentalism and land preservation. Our government support is minimal and we rely on the generosity of our neighbors who share our commitment to ensuring that future generations can enjoy the true beauty and natural resources of the Commonwealth of Virginia. Your tax-deductible donation will go a long way toward providing a place for our children and grandchildren to learn to swim, golf, canoe, kayak, hike and enjoy nature. Our programs also instill a sense of the rich history of our great state.
To make an online donation to Nature Nuts, visit our donation page.