School Programs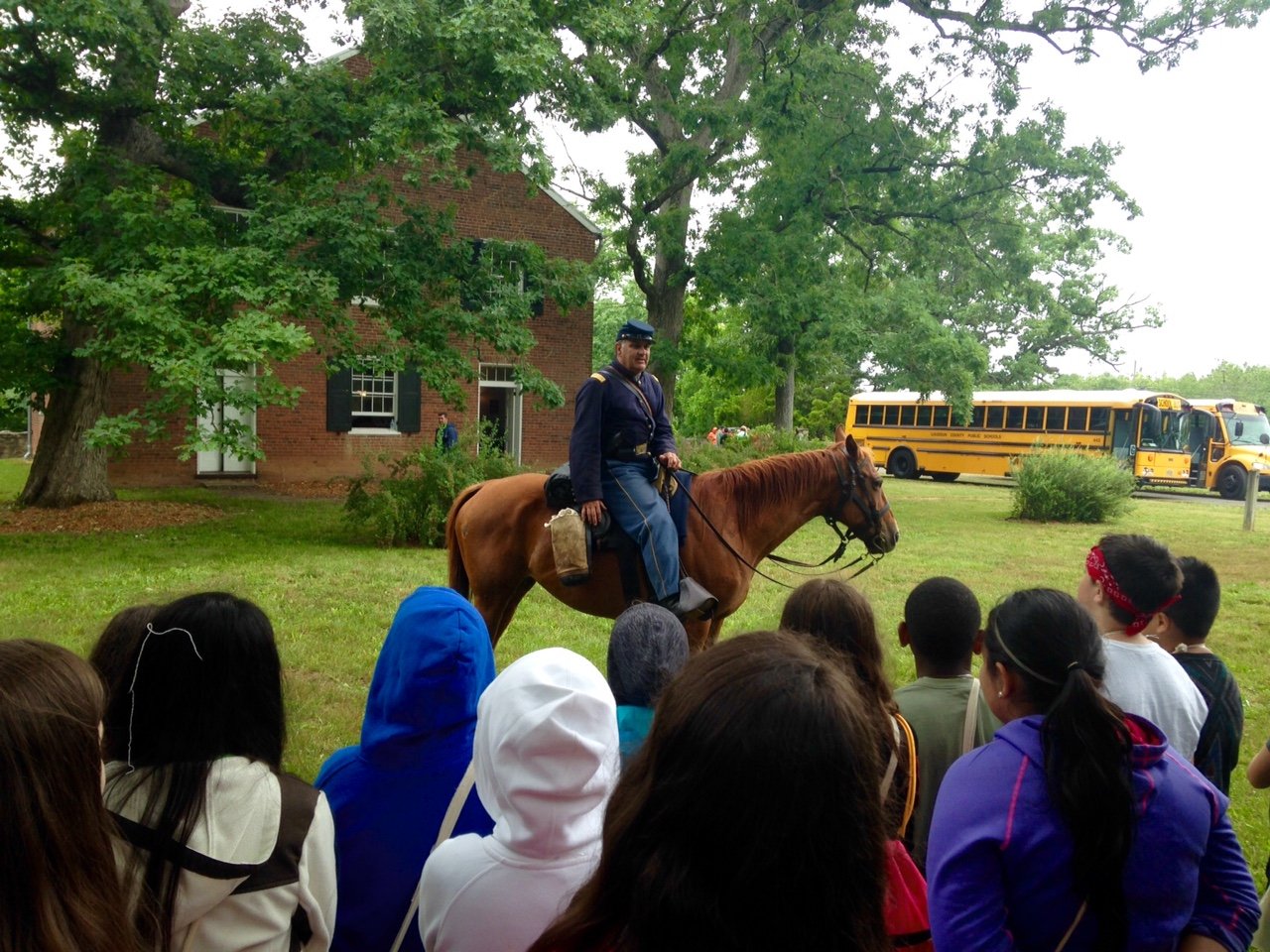 Mt. Zion Historic Church, in conjunction with Aldie Mill Historic Park, offers educational programs for a variety of grade levels that meet Virginia Standards of Learning. 
Who will help me?  Learning to be a Good Citizen
Kindergarten program based on the book The Little Red Hen.  Students are welcomed to Aldie Mill. The book, The Little Red Hen is used to teach students how to be a good citizen and a good friend.  May also be presented in the classroom.  SOL K.1
Then & Now: Diversity in Loudoun
1st grade program using Aldie Mill and surrounding area as a case study to assist educators in teaching SOL 1.1 (demonstrating the meanings of "past," "present," and "future").  This program enhances1st students' understanding of life in the past in Aldie and surrounding communities by using Aldie Mill as a touchstone.  SOLs 1.12 and 1.4
It Takes a Village: Community Life in Aldie through the Years
2nd-grade program about community, businesses, jobs, & resources. Students learn how the mill helped Aldie and its people throughout our history.  Compare/contrast Aldie's population, human resources, trade, and natural & capital resources between the early years of the mill (1809) and its last years (1971) and currently.  This program reinforces what the students learn in Social Science Unit II. SOLs 2.12a-b; 2.3, 2.4; 2.6
How does the Aldie Mill work?  It's Simple!
Simple Machines program for 3rd grade. This program ties directly to the 3rd-grade curriculum and Science Standards of Learning, focusing on simple machines.  A visit to the mill allows students to see simple machines in action, as well as to participate in a scavenger hunt to find simple machines in the mill.  Activities reinforce what the students have learned.  SOL 3.2
Get Lost (and found!) in Aldie
A program to help 2nd and 3rd graders develop their map skills, using maps of Aldie & Loudoun Using old and current maps of the village of Aldie and surrounding area in Loudoun County, students will learn how to read maps, as well as how maps can be a valuable historic resource.  SOLs 2.6; 3.6
Civil War & the Home Front in Loudoun
A three-site visit for 4th graders, exploring the fighting in the Aldie area during the Civil War as well as the experiences of civilians at home (offered at Aldie Mill and Mt. Zion, in conjunction with the Mosby Heritage Area Association as the "Aldie Triangle" program, or with Oatlands National Trust property).  Three learning stations are included at each of the three historic sites visited.  SOL VS.7
The Civil War Comes to Loudoun
A program for 6th through 11th grade, using Aldie Mill, Mt. Zion and other Loudoun sites to study the impact of the Civil War on a community.  SOLs VUS.7; USI.1; USI.9
Loudoun Women During the Civil War: Identity & Gender Roles
This program for 9th grade English students uses primary source materials to look at the lives of women who lived in the areas near NOVA Parks' sites in Loudoun during the Civil War.  Letters and diaries are read aloud, and contrasts made between mid-19th century women and today's female identity and roles.  SOL 9.5
Looking Locally at National History
11th-grade interdisciplinary program for Social Studies and English students.
If These Walls Could Talk
Interactive program about Civil War graffiti at Mt. Zion Church. Examines the signatures, discussion of the soldiers we have identified. Students sign their names on poster paper hung on the wall.
Optional add-on: walk in the adjacent cemetery.
We are always happy to accommodate any other ideas you have for your students.  Please contact Tracy Gillespie, Historic Site Manager, by phone at 703-327-9777 or email tgillespie@nvrpa.org.  Thank you!