Classic Birthday Party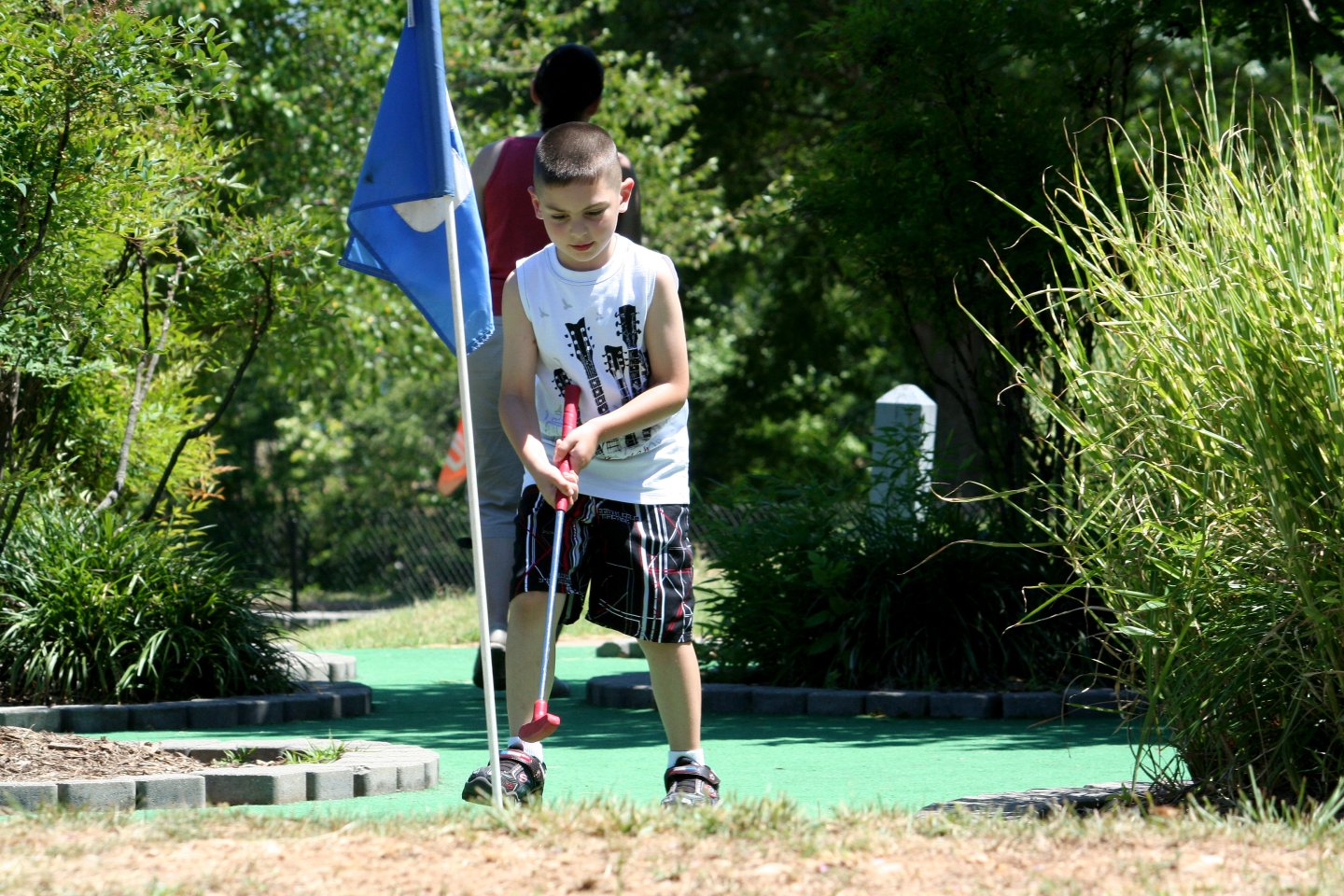 Cameron Run Regional Park is a great place to host your Classic Birthday Party in one of our birthday party areas! 
Enjoy an exclusive party area and unlimited mini-golf during your party time and your own food, drink and decorations.
The Hula Hut is located on the miniature golf course and Tiki Hut is located adjacent to Paradise Play.  Both areas are covered shelters.
$75.00 includes the first 10 participants.  Maximum participation is 25.  Adults and additional participants are $5.00 each.
Classic parties are available 7 days a week through October 31st. 
Times:
11:00 a.m. to 1:00 p.m.
2:00 p.m. to 4:00 p.m.
5:00 p.m. to 7:00 p.m.
The Classic Birthday Party package includes:
Private party area for 2 hours.
Unlimited mini-golf during the party time. 
Bring your own food, drink and decorations. 
Check in at the miniature golf hut.  Your shelter will be ready and waiting for your arrival.
The Classic Birthday Party does not include admission to Great Waves Waterpark.  If you are interested in purchasing waterpark admission in advance which also guarantees entrance into the waterpark on a busy day, please email cameronbdp@nvrpa.org
CLASSIC BIRTHDAY PARTY RESERVATION RULES
Deposit to cover minimum of ten (10) guests must be paid at time of reservation. Your reservation is not final until the full deposit has been received.
In case of inclement weather or waterpark closure, party may be rescheduled to another available date at no charge.
Cancellations or rescheduling more than 2 weeks prior to event shall incur a $20.00 fee. Cancellations or rescheduling (unrelated to weather) less than two weeks prior to event will result in loss of half of deposit. Cancellations or rescheduling within 48 hours of party will result in loss of deposit.
Package includes exclusive use of party area during your party time.
Payment is due in full on the day of your party.