THROWBACK THURSDAY-- NOVA PARKS—BUILDING FOR WHAT THE PEOPLE WANT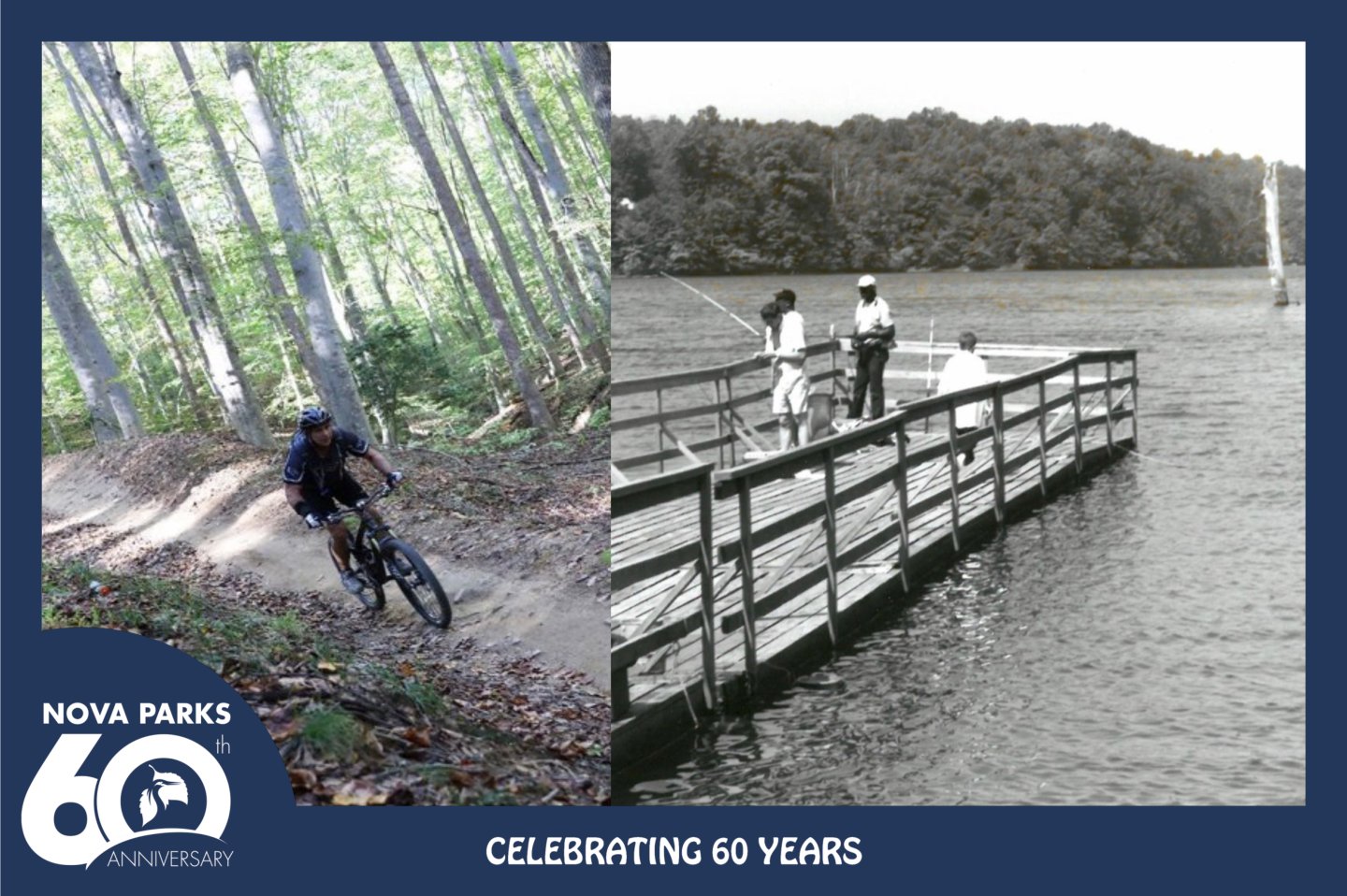 Fountainhead Regional Park is part of NOVA Parks' largest continuous acreage of parkland. Covering over 6,000 acres of parkland and over 25 miles along the southern border of Fairfax County, this area along the Bull Run and Occoquan Rivers and Reservoir protects the drinking water source for one million people.  The Idea for Fountainhead was simple:  offer a myriad of outdoor pursuits that cater to those who want an outdoor adventure.
Conservation of land and natural habitat has been a huge part of NOVA Parks' identity since its inception sixty years ago. Recreation areas within this land offer visitors the opportunity to enjoy leisurely pastimes such as boating, fishing, and hiking. Fountainhead Regional Park is proud to offer all of these and more. 
Building on the adventure theme, years ago NOVA Parks partnered with the mountain biking community to build a specialized trail system to cater to their needs. The area has been updated and refined over the years, and today the Fountainhead Mountain Bike trails are ranked as the number one trails of this kind in the state of Virginia. On weekends, you will see the parking lot filled with cars with bike racks from all over the mid-Atlantic region as riders come to experience such a top attraction.
The trail is a single use series of loops that feature multiple short, steep climbs and several fast descents. The trail, including all its various loops and routes, is nearly 15 miles long. Tackling the most advanced section of the trail starts with a rider endeavoring to go up a steep incline, then negotiating artfully placed rock step-ups, and finally racing through an exhilarating wooden hairpin turn. The trail also features 3 drops, multiple rock gardens going up and downhill, and various jumps. The experience is one that works to keep the rider's heart pounding from both hard short climbs and thrilling descents. 
The Bull Run/Occoquan Trail, which stretches 18 miles from Fountainhead to Bull Run Regional Park, is a trail experience on par with areas of the Appalachian Trail. The vast Occoquan Reservoir offers some of the best boating and fishing opportunities in the region.
Understanding what the people of Northern Virginia want from their recreational land, and then building with that knowledge in mind, is a factor that has made NOVA Parks such a positive part of the region for such a long time. Fountainhead Regional Park is a great example of NOVA Parks' commitment to this ideal.