New sign at Herndon Caboose Park remembers racial segregation on the railroad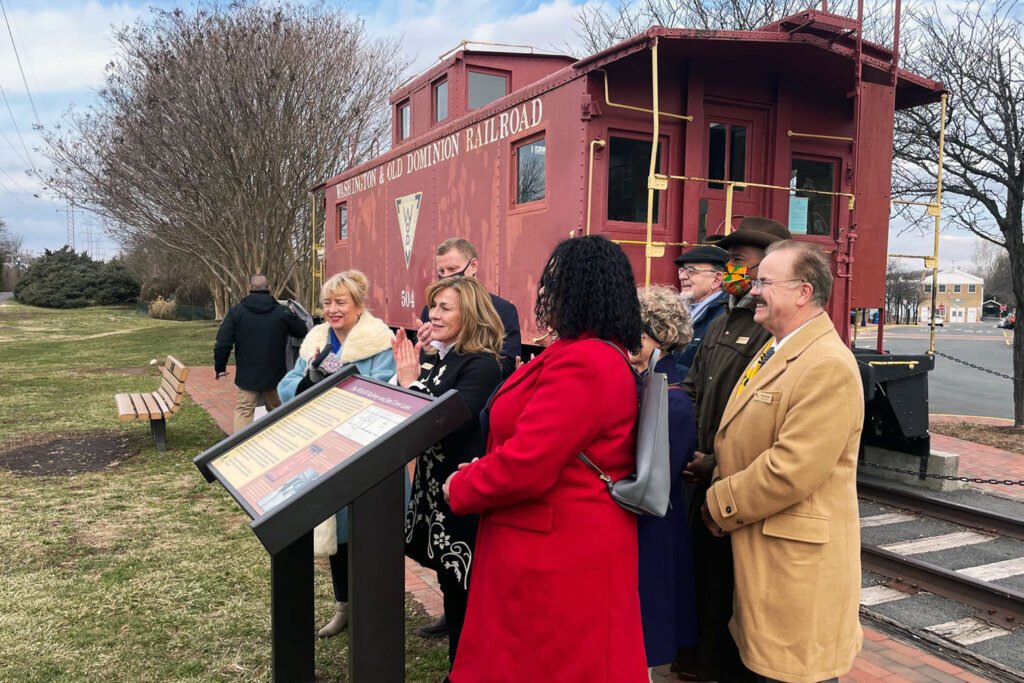 Herndon Caboose Park, a popular railroad site along the Washington and Old Dominion Trail, has unveiled an historical placard Saturday that describes Virginia's segregated past on the railroad.
NOVA Parks unveiled the new sign in front of the historic site in Herndon, which is visited by more than two million people every year. The new marker remembers Virginia's segregation laws that discriminated against thousands of Blacks traveling on the railroad.