Annual Easter Egg Hunt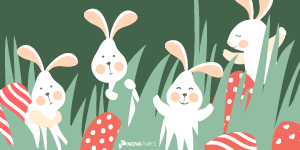 Grab your Easter basket and join us at Temple Hall Farm for our annual Easter egg hunt! Children, ages 2 to 11 years old, are invited to celebrate spring with crafts, photos (bring your camera!) with the Easter Bunny and an Easter egg hunt on Wednesday, April 13, 2022.
Please Note: This event sees a considerable turnout and the availability of walk ups is not guaranteed. Tickets are available online for $15 per child. Walk up tickets (if available) are $20. Tickets are nonrefundable. Parents and grandparents are free.