Scout Programs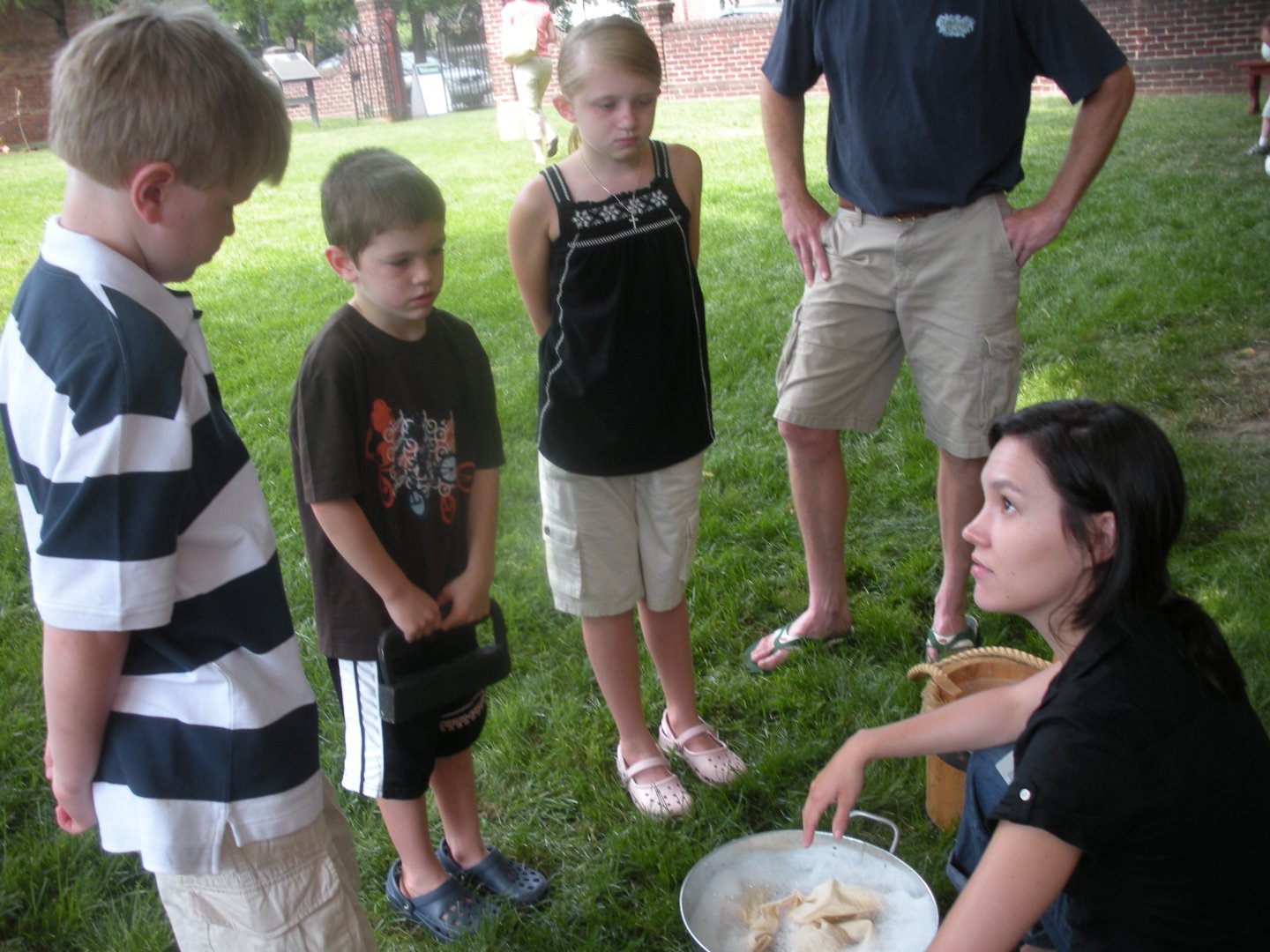 Bring your troop to Carlyle House where they will discover the past through our programs, all while earning a merit badge! 
Available Scout Programs
GIRL SCOUT PROGRAMS
JUNIOR GIRL SCOUTS
Playing the Past
Who lived at Carlyle House in the past? What would it have been like to be John Carlyle's daughter Sarah? Explore the house and discover what kinds of things girls wore, what kind of games they played and what they learned in school. By completing this two hour program, girls will have earned the Playing the Past badge.
Scribe
Visit the Carlyle House with the eyes of an author. Have a chance to be a member of the press, writing a news article about the Carlyles. Write poetry about living as a lady in the 18th century, and develop a teen 'zine from Sarah Carlyle's perspective. At the completion of this two hour program, girls will have earned the Scribe badge.
CUB SCOUT PROGRAMS
Tiger Scout Achievements: History in a Haversack
Making My Family Special
Each scout will carry a Haversack, a satchel typically carried by 18th century soldiers, through the historic house. During this interactive tour scouts will investigate their mystery objects to determine how life was different and how it was the same in the 18th Century!
Bear Scout Achievements: Discovery Through Trash
COUNTRY: What Makes America Special?
What contribution did John Carlyle make at the birth of our nation? What role did his 18th Century home play? Explore John Carlyle's house and life to hunt down clues on how he helped make America special!
READY TO RESERVE?
Scout Programs are offered on the weekend during hours the museum is open; please call for availability. Programs last about an hour and a half. Fee of $5 per Girl Scout includes an interactive tour of the museum, crafts workshop, and a Carlyle House participation patch. The first two adult chaperones are free of charge. Additional adults are $5 each. There is a $25 minimum payment per program. Full payment is due 2 weeks prior to the program. Reservations are required for all our programs. Reservations are required for all our programs. Please submit this form: Scouts Reservation Form
If you have any questions please contact the Education and Outreach Assistant at 703-549-2997
or via email.